159 Deer Trail

Mescalero, NM 88340

Phone: (575) 464-0414    Color Code Hot Line: (575) 464-9375
Fax: (575) 464-4863
General email:  [email protected]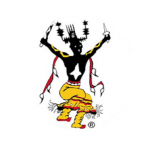 ---
Mission Statement
To hear and process cases for all community members seeking justice or relief in accordance to the Mescalero Apache Constitution, Laws, Ordinances, and Traditions and Customs in an impartial and efficient manner.
Hours of Operation
            Monday – Friday        8:00 am – 4:30 pm (Open during the lunch hour)
General Docket Schedule
Civil Hearings
Children's Hearings
Criminal:
Arraignments
Pre-Trials
Trials
Traffic Citations
Conservation Citations
Monday & Wednesday
Tuesday & Thursday
Monday & Wednesday 1:30pm; Friday 1pm
Tuesday & Thursday (every other)
Tuesday & Thursday (every other)
Wednesday 9:00am (every other)
Wednesday 9:00am (every other)
Filing Fees
Civil $35.00
Appeal $25.00
Divorce $50.00
Request for Copies $1.00 per page
Drop Fee $15.00
Payments
All payments must be made by money order.
Payments must include case number and party name and address
Legal Advice
The court staff and Judges cannot provide legal advice to anyone. A list of Lay Advocates who are approved to practice in the Mescalero Tribal Court is available at the front reception.
Office of Public Defender
Dayna Jones, J.D.
Phone: 575-464-0414
Fax: 575-464-4863
Juvenile Probation/SORNA Officer
Daniel Quintero, Jr.
Phone: 575-464-0414
Fax: 575-464-4863
Information regarding sex offender list please, contact Mr. Quintero.
https://mescaleroapache.nsopw.gov/
---
FORMS
Civil Cases
Application to Modify, Terminate, Extend-Protection Order
Motion Alleging Violation of Protection/Restraining Order
Dissolution of Marriage
Name Change
Estate
Protection / Restraining Order
Criminal Cases
All forms must be complete and contain all contact information of the parties.
Complete all forms including party for court to serve. If opposing party address is not known, it may delay the processing of the case.  Incomplete forms and forms lacking opposing party information may result in a delay in setting your case on the docket.
It is your responsibility to inform the court clerks of your current physical residence and mailing addresses.
---
Court Staff
Chief Judge
Associate/Pro Tem Judge
Associate Judge
Court Administrator
Court Clerk
Court Clerk
Court Clerk
Criminal Clerk
Adult Probation
Adult Probation
Juvenile Probation/SORNA Officer
Court Advocate
Security Officer
Bailiff
Process Server
Receptionist
File Clerk
Custodian
Harold A. Monteau
Hon. Harrison Toclanny
Yvette Beetley
Zandra Smith
Alieh Shaffer
Mary Tsinnijinnie
Tamerah Shanta
Tarena Valdez
Rosynelle Smith
Daniel Quintero, Jr
Stephanie Guerra
Carlos Cornelius
Rory Chino
Ivan Scott
Marlys Gallardo
Christlyn Kirgan
Jodi Cojo