Mescalero Tribal Court
by Mescalero Apache Tribe | March 31, 2017 2:25 pm
159 Deer Trail

Mescalero, NM 88340

Phone: (575) 464-0414 Color Code Hot Line: (575) 464-9375
Fax: (575) 464-4863
General email: [email protected][1]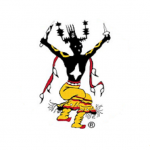 Mission Statement
To hear and process cases for all community members seeking justice or relief in accordance to the Mescalero Apache Constitution, Laws, Ordinances, and Traditions and Customs in an impartial and efficient manner.
Hours of Operation
Monday – Friday 8:00 am – 4:30 pm (Open during the lunch hour)
General Docket Schedule
Civil Hearings
Children's Hearings
ITMO: Juvenile
Criminal
Arraignments
Pre-Trials
Trials
Traffic Citations
Conservation Citations
Monday-Friday (AM)
Monday-Friday (PM)
Monday-Friday (PM)
NONE
Monday & Wednesday at 1:30 PM
Friday & Holiday at 10:30 AM
Tuesday
Fluctuates
Monday
Monday
Filing Fees
Civil $35.00
Appeal $25.00
Divorce $50.00
Drop Fee $35.00
Payments
All payments must be made by MONEY ORDER
Payments must include CASE NUMBER, PARTY NAME & ADDRESS
Legal Advice
The court staff and Judges cannot provide legal advice to anyone. A list of Lay Advocates who are approved to practice in the Mescalero Tribal Court is available at the front reception.
Office of Public Defender
Andrew Ottaway, Public Defender
Keriana Barcus, Asst. Public Defender
Kristen Tissnolthtos, Administrative Assistant
Mescalero Apache Tribe
108 Central Mescalero, NM 88340
Phone: 575-464-9213
Fax: 575-464-4955
SORNA Officer
Samuel Klinekole, Conservation Officer
Ruben Peralta, Conservation Officer
at Mescalero Conservation Law Enforcement Department
Phone: 575-464-9323 OR 575-464-9527
Fax: 575-973-5601
*Information regarding sex offender list, please contact:
Conservation Officer Samuel Klinekole or Ruben Peralta
https://mescaleroapache.nsopw.gov/Home.aspx[2]
Mescalero Probation office
Lead Probation Officer
Administrative Assistant/
Probation Officer
Probation Officer
Probation Officer
Probation Officer
Vacant
Anna Scott
text
Rosynelle Smith
Nena Evans
Vacant
Offices located at Mescalero Tribal Offices
108 Central Mescalero, NM 88340
Phone:
Anna Scott
Rosynelle Smith
Nena Evans
575-464-4359
575-464-9280
575-464-9280
Fax: 575-464-4489
---
FORMS
Pro Se Handbook (Self-Help)[3]
Civil Cases
Protection / Restraining Order
Application to Modify, Terminate, Extend-Protection Order
Motion Alleging Violation of Protection / Restraining Order
Affidavit[7]
Dissolution of Marriage
Name Change
Estate
Glossary of Legal Terms[11]
Criminal Cases
Affidavit[7]
Subpoena Form[12]
Bond Return Request Form[13]
Children's Cases
Affidavit[7]
Adoption
Child Support
Appeal
Contact Information
Notice of Legal Representation
~~~~
Miscellaneous Forms
Extra Sheet-Affidavit[19]
Payroll Deduction Authorization[20]
Request to Make Payments[21]
Request for Records[22]
Recusal Request[23]
All forms must be complete and contain all contact information of the parties.
Complete all forms including party for court to serve. If opposing party address is not known, it may delay the processing of the case. Incomplete forms and forms lacking opposing party information may result in a delay in setting your case on the docket.
It is your responsibility to inform the court clerks of your current physical residence and mailing addresses.
---
Court Staff
Chief Judge
Associate Judge
Associate Judge
Court Administrator
Court Clerk
Court Clerk
Court Clerk
Court Clerk
Court Clerk
Court Clerk
Security Officer
Bailiff
Process Server
Custodian
Interim Chief Judge, Pamela Morgan
Vacant
Hon. Janice Merino
Esperanza Gallagher
Zandra Smith
Alieh Shaffer
Mary Tsinnijinnie
Erma Allard
Malia Enjady
Dealyn Chimal
Lemuel Rocha
Rory Chino
Ivan Scott
Vacant
Endnotes:
[email protected]: mailto:[email protected]
https://mescaleroapache.nsopw.gov/Home.aspx: https://mescaleroapache.nsopw.gov/Home.aspx
Pro Se Handbook (Self-Help): http://mescaleroapachetribe.com/wp-content/uploads/Pro-Se-Handbook.pdf
Form Packet: http://mescaleroapachetribe.com/wp-content/uploads/Protection-Order-Packet-2019.pdf
Form Packet: http://mescaleroapachetribe.com/wp-content/uploads/Modify-Term-Extend-Protect-Order-2019.pdf
Form Packet: http://mescaleroapachetribe.com/wp-content/uploads/Motion-Violation-of-Protection-Order-2019.pdf
Affidavit: http://mescaleroapachetribe.com/wp-content/uploads/Affidavit-2019.pdf
Form Packet: http://mescaleroapachetribe.com/wp-content/uploads/Marriage-Dissolution-Packet-2019.pdf
Form Packet: http://mescaleroapachetribe.com/wp-content/uploads/Name-Change-Packet-2019.pdf
Form Packet: http://mescaleroapachetribe.com/wp-content/uploads/Estate-Packet-2019.pdf
Glossary of Legal Terms: http://mescaleroapachetribe.com/wp-content/uploads/Glossary-of-Legal-Terms-2019.pdf
Subpoena Form: http://mescaleroapachetribe.com/wp-content/uploads/Subpoena-2019.pdf
Bond Return Request Form: http://mescaleroapachetribe.com/wp-content/uploads/Bond-Return-Order-to-Exonerate-2019.pdf
Form Packet: http://mescaleroapachetribe.com/wp-content/uploads/Adoption-Form-2019.pdf
Form Packet: http://mescaleroapachetribe.com/wp-content/uploads/Child-Support-Packet-2019.pdf
Form: http://mescaleroapachetribe.com/wp-content/uploads/Appeal-Form-2019.pdf
Form: http://mescaleroapachetribe.com/wp-content/uploads/2018-Contact-Information.pdf
Form: http://mescaleroapachetribe.com/wp-content/uploads/Legal-Representation-2019.pdf
Extra Sheet-Affidavit: http://mescaleroapachetribe.com/wp-content/uploads/Extra-Sheet-Affidavit-2019.pdf
Payroll Deduction Authorization: http://mescaleroapachetribe.com/wp-content/uploads/Payroll-Deduction-Authorization-Form-2019.pdf
Request to Make Payments: http://mescaleroapachetribe.com/wp-content/uploads/Request-to-make-payments-2019.pdf
Request for Records: http://mescaleroapachetribe.com/wp-content/uploads/Request-for-Records-2019.pdf
Recusal Request: http://mescaleroapachetribe.com/wp-content/uploads/Recuse-Request-2019.pdf
Source URL: https://mescaleroapachetribe.com/mtc/
---