In case you are a little unclear of how to protect you and your family during the current pandemic, here's guidance from the CDC, a source that is very reliable.
Also, tribal members must follow Tribal Executive Order 20-02 in place. Get full details here.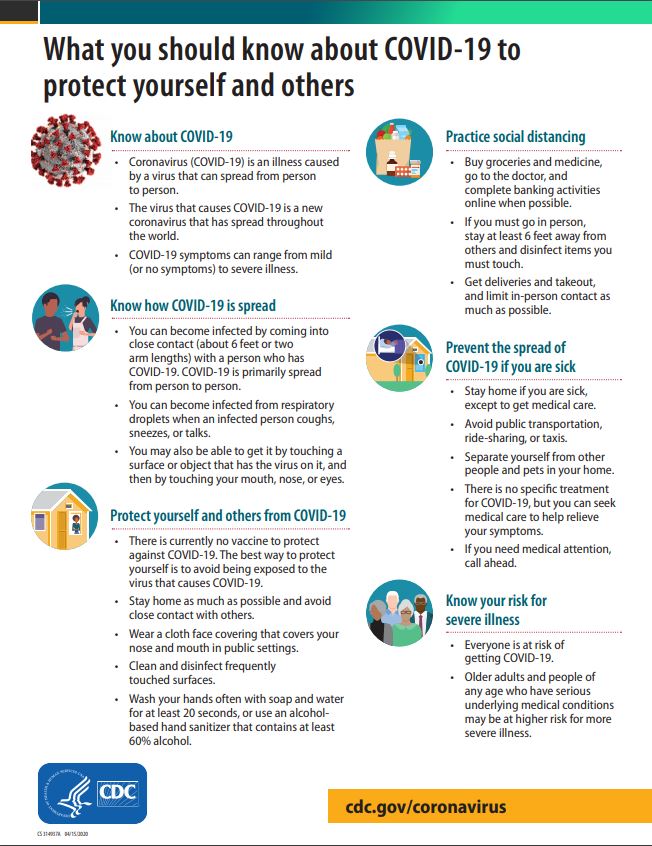 View more important information on COVID-19 at Centers for Disease Control and Prevention website.