September 16, 2023 is officially declared Otero County's Law Enforcement Appreciation Day!
Chief Conservation Officer, Tyner Cervantes was representing Mescalero Conservation and the Mescalero Apache Tribe as he was presented a Proclamation signed by Otero County Managers. The Proclamation authorizes September 16, 2023 as "Thank A Police Officer Day/Law Enforcement Appreciation Day".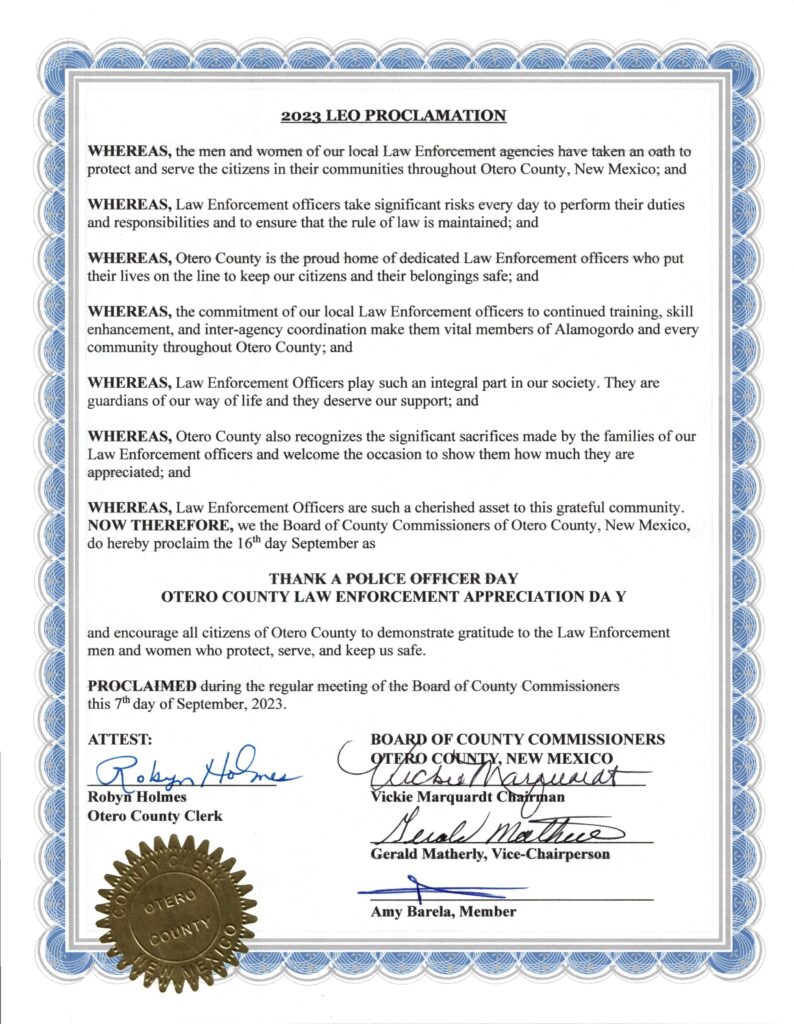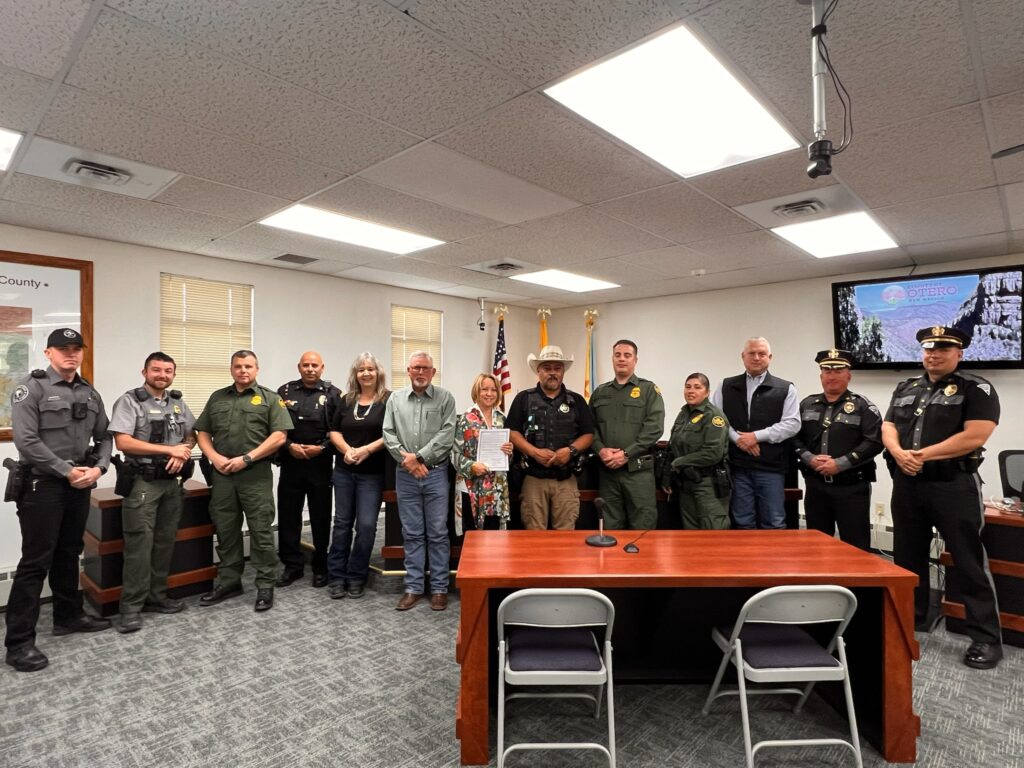 Law Enforcement requests assistance with White Mountain Apache Tribe Fair & Rodeo
Mescalero Conservation Officers, Jacob Mendez and Ryan Martinez assisted the White Mountain Apache Police Department at their annual Fair and Rodeo. The Officers were also featured in the Parade.