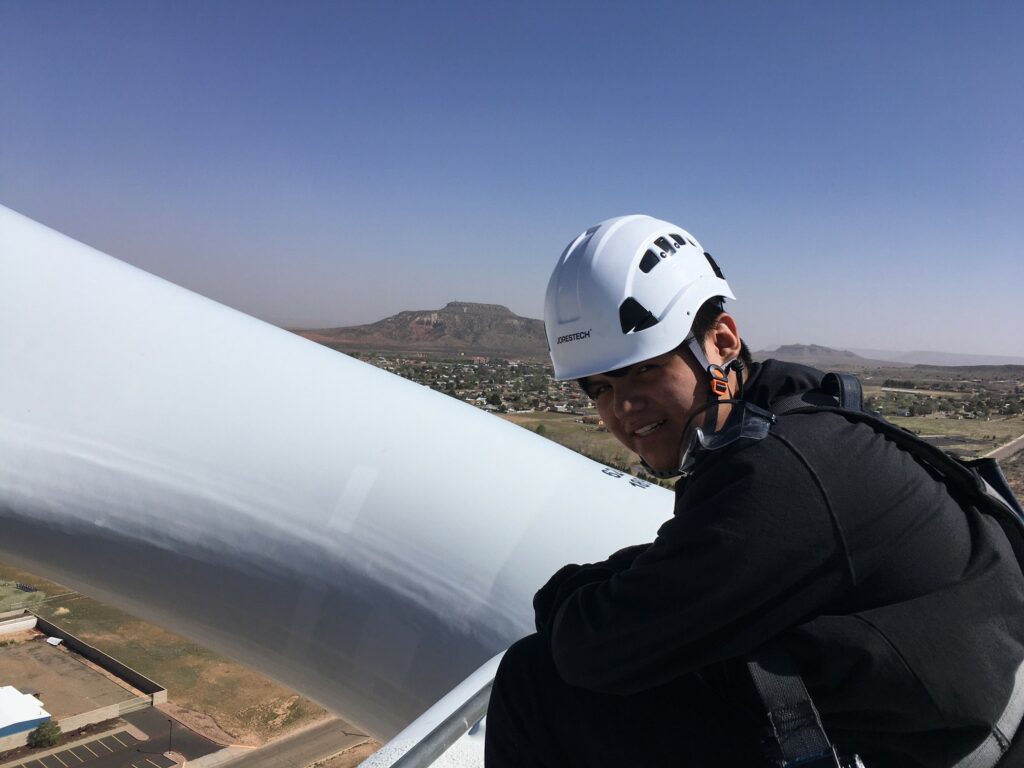 A few students from Mescalero Apache High School's wind energy class, had the unique opportunity to climb a wind tower.
With supervision and loads of safety equipment, the students worked up the courage to climb.
Mr. Raynor, wind energy teacher, looked on proudly as the students climbed with excitement.
Planning the trip to Mesaland Community College didn't come easily as planners had to postpone several times due to COVID-19 even though the trip was scheduled before the pandemic.
Nonetheless, wind energy students like Madisyn Yuzos, Lani Cojo, Kaylan Ahidley and Caydence Palmer all earned college credit as they participated in the trip.
This is the second year of the program at MAHS and the trip was a huge success with the students.
With hopes of more students being able to participate in trips just like this one, Mr. Raynor thanks Region IX and their partners for a successful visit.