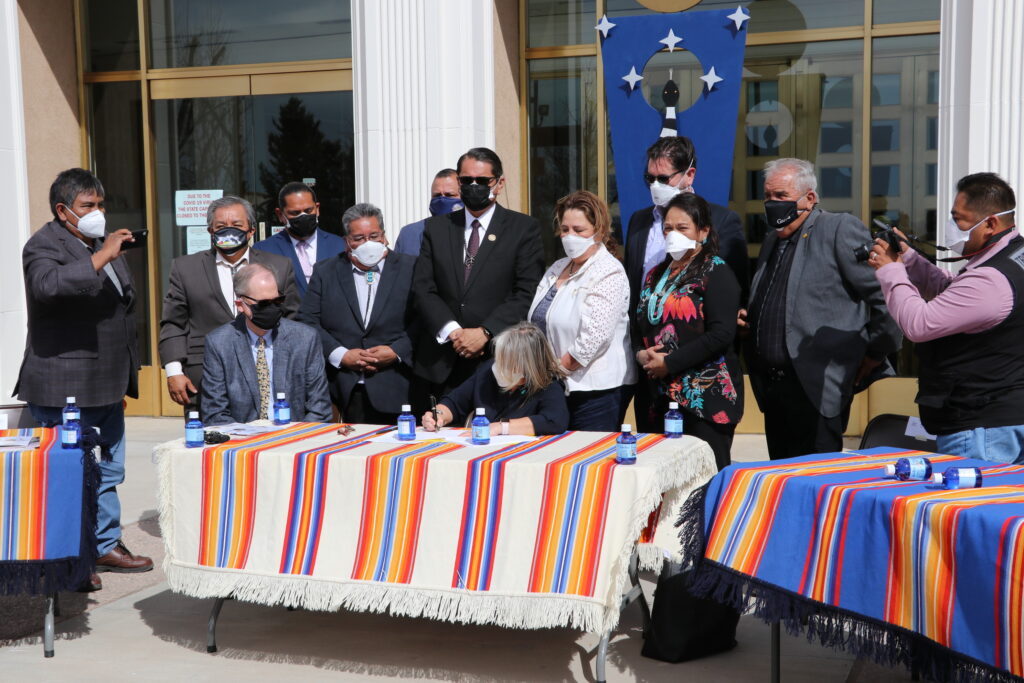 SANTA FE, NM
On April 5, 2021 President Gabe Aguilar along with two members of the Tribal Council, Bernalyn Via and Danny Breuninger, went to witness an historic signing at the Roundhouse by the governor.
Many tribal leaders from across New Mexico were also in attendance as they have been anticipating this moment for quite sometime.
House Bill 6 is extremely important to the Tribe, as with other Tribes, Nations and Pueblos of New Mexico, because it improves educational resources for our Native American students.
Specifically, HB6 will impact students who attend school districts off the reservation that have greater amounts of Native American students enrolled in that school district.
The Mescalero Apache Tribe especially thanks Governor Michelle Lujan Grisham, New Mexico Secretary of Indian Affairs Department Lynn Trujillo and many others who pushed efforts on getting the bill passed.