Mescalero welcomes two AmeriCorps Vista members – Meredith and Hannah. They will be around the Mescalero community working and helping on several projects with some of our tribal departments. You may have already seen Meredith walking her dog!
Hi! My name is Meredith Bottino and I'm an AmeriCorps VISTA member working with Native Food Sovereignty Fellows. I'm originally from Connecticut but will be here in Mescalero for one whole year. I'm working with the Department of Resource Management and Protection and looking forward to getting to know this land and its people.
My goals for this year are to make traditional Mescalero Apache foods and healthy foods easier to access on the reservation, as well as to evaluate what the Mescalero community feel about food access. I hope to later start programs on the reservation to help allow the Mescalero Apache people to grow their own food, as well as make historical diet and food preparation common practice again. Traditional Native foods have been shown to be far healthier than diets introduced after the reservation system was enforced; so rebuilding that connection to the Mescalero Apache diet will not only improve health but also help preserve cultural knowledge. Food is power and a great way for a community to grow stronger is to work together to feed themselves with independent and sustainable food systems.
I want to know what food sovereignty means to you! Please reach out to me at [email protected], or come by DRMP if you would like to talk about food access or if you have any ideas about how to make your community and culture healthier through food. I'm very interested in learning how traditional meals are prepared and what traditional plants you would like to see made available on the reservation. If you have a recipe to share, I'd love to learn!
Thank you Meredith, lastly here is Hannah from Arizona.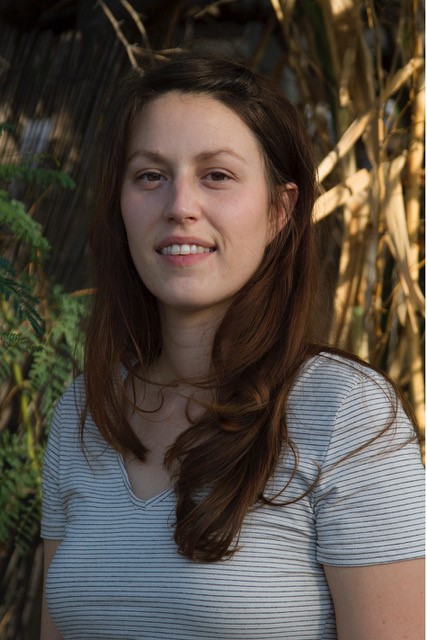 My name is Hannah and I'm from Mesa, AZ. I'm very excited to be spending the next year here in Mescalero as an Americorps Vista volunteer. As a member of the Ancestral Lands program I'll be working with the tribe, White Sands National Monument, and other agencies to ensure that the Apache people are able to manage and access their land in a way that best supports their wants and needs. I recently graduated from the University of New Mexico with a degree in English and Art Studio, but I focused my writings on environmental health. My interest in this area peaked at a young age when I learned about chemical dumping in the Tucson area. My mom grew up on a ranch in South Tucson, where the area was mostly rural and was used by multiple corporations as a dumping grounds. A toxic chemical got into the water supply of my family's ranch and because of this my mom developed a brain tumor later in life. As a child this impacted my family and me greatly. It also made me aware of the connection between the environment and our health, and instilled in me the importance of giving the people a say in how their land is treated. I think a big part of ensuring that environmental degradations like this continue is creating a connection in our younger generations, instilling in them the benefits of healthy lands. During my time at UNM I learned about how these environmental health issues disproportionately impact Native communities. This year I hope to learn more about the people of Mescalero, their connection to the earth, and how I might be able to advocate with and support a community like this in my future career. If you have any ideas or questions feel free to reach out to me! You can contact me at [email protected].
What a great time to be an AmeriCorps Vista member – welcome to our community, ladies!