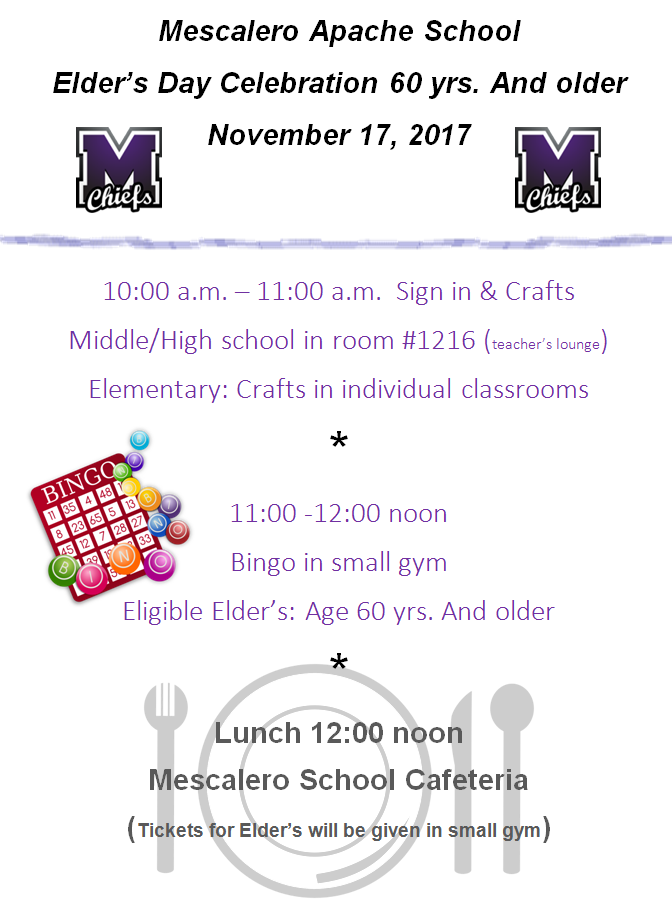 The Mescalero Apache School is having "Elder's Day" on Friday November 17,2017 and our cultural program is asking for donations of prizes for our bingo games.
The bingo games will be for elders 60 +.  The bingo prizes can be donated in honor/memory of a special family member, friend or relative.
We will be taking donations up to Friday morning on November 17. The prizes can be left at the front desk at the school. The daily agenda is attached.
For more information please call the school at 464-4431.