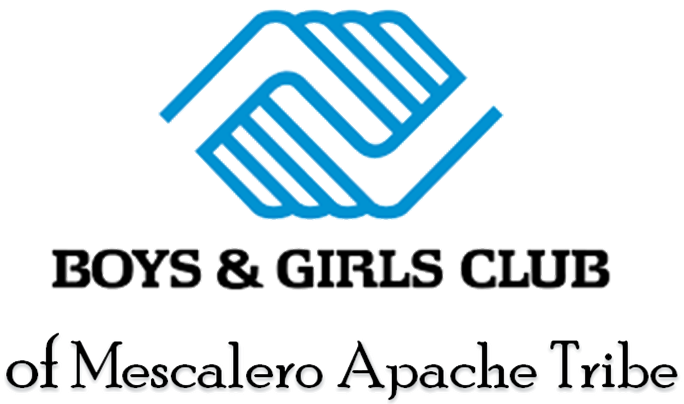 Mission
The Mescalero Apache Boys and Girls Club will provide a safe and nurturing environment that guides each young person on their path to developing good character, a respect of culture, diversity, academic excellence, and development of a healthy mind, body, and spirit.
Service Area
We serve approximately 120+ children & teens, ages 6-18, at our Clubs during After School Programming and 100+ children & teens during our Summer Session. Our approach focuses on six-core area; The Arts, Education, Leadership, Life Skills, Sports, Fitness & Recreation, and S.T.E.M. (Science, Technology, Engineering, and Math). We also incorporate the Apache Language and Culture as much as possible. As an organizational goal, we would like to serve at least 50% of our enrolled club members. We utilize the various curriculums and programs from the Boys & Girls Club of America such as T.R.A.I.L (Diabetes Prevention), Power Hour (Educational activities, games, & tutoring), DIY STEM (Do it Yourself Science activities), SMART moves (Life skills & making positive choices), and much more.
Other
The Club also gets involved in the Community. We organize events such as the Annual Halloween Party, Easter Egg Hunt, Christmas Candy Bag distribution, Little League Sports, and take part in various community gatherings (i.e. health fairs, carnivals, Child Find, etc.). We also sponsor Teen Night, which is always a huge hit!