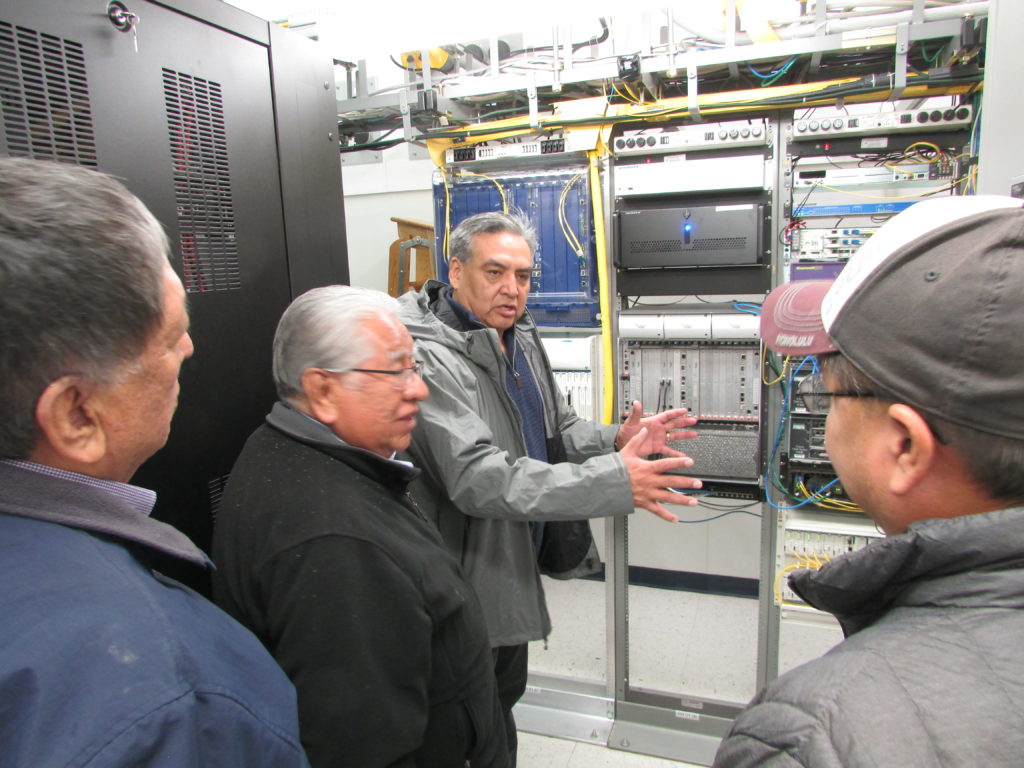 Mescalero, NM
Mescalero Apache Telecom, Inc. (MATI) is one of nine telecommunication network owned and operated by a federally recognized tribe in the country. MATI was established in 1995, incorporated in 1999 and has been in service since 2001. They are a full service, state-of-the-art Telecommunication Company.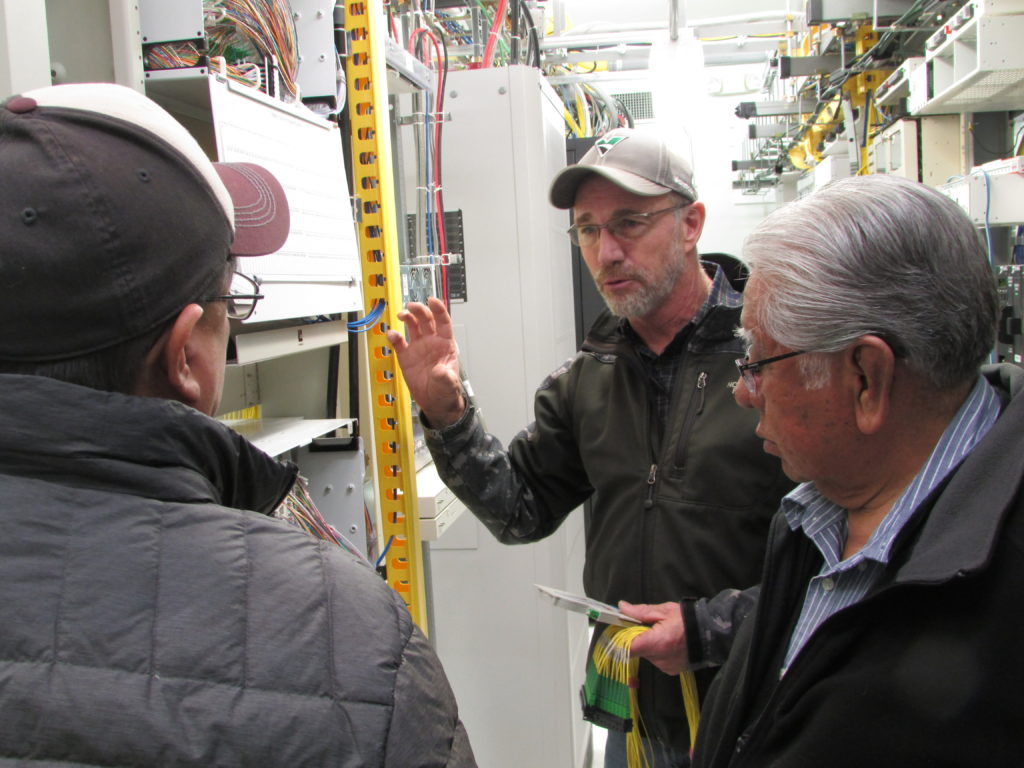 As the Jicarilla Apache Nation, takes strides to obtain better knowledge and expertise in telecommunications, MATI is more than happy to lend a helping hand. Establishing good working relationships and sharing knowledge between both tribes, Mescalero Apache and Jicarilla, about telecommunication intelligence is important. Mescalero will help Dulce communicate with the world pending an agreement between both tribes.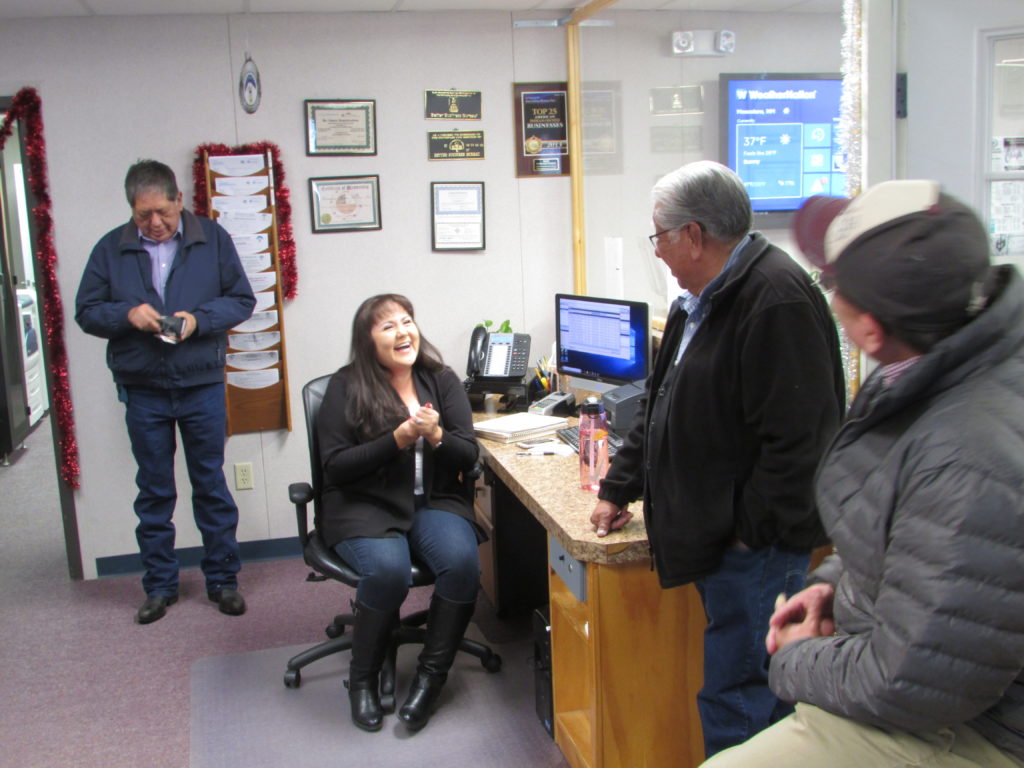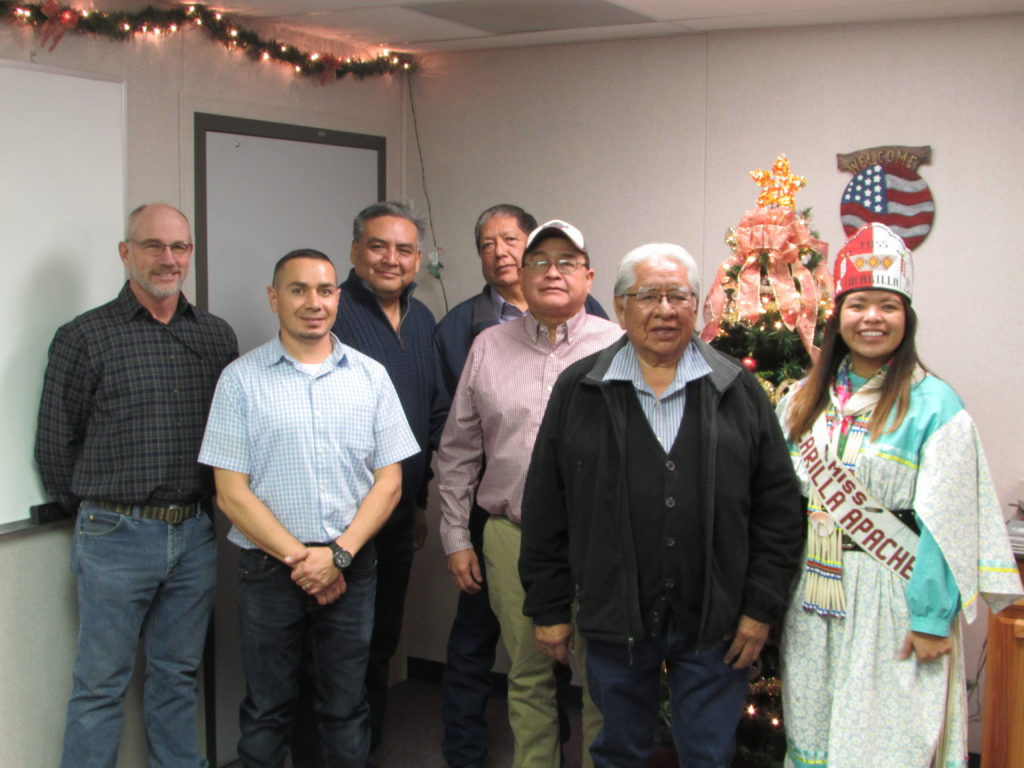 Jicarilla Tribal Council Members, William Julian Jr., Ronald Julian and Romaine Wood, along with Miss Jicarilla Kaylee Wood recently visited and toured MATI's high tech facilities and equipment.