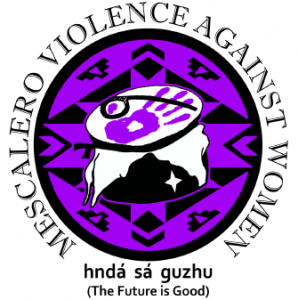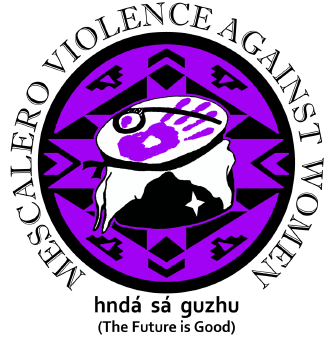 Office: 575-464-0079 Fax: 575-464-0074
Monday – Friday 8am to 4:30pm
Physical Address: 451 War Bonnet Mescalero, NM 88340
Mailing Address: P.O. Box 227 Mescalero, NM 88340
New post from Mescalero VAW!

The new year is an opportunity to set new goals, try something new, and create change for a brighter future. The Violence Against Women Program  is committed to working with our community to prevent domestic violence, strengthen our advocacy work, and to provide culturally centered services that help our clients access traditional healing and reconnect with their Mescalero Apache  traditions.
The program is excited to start the new year by offering Positive Indian Parenting classes which will begin on January 10, 2023; contact Marina Rice for more information. Additionally, the monthly empowerment events will continue; the next event, "New Year, New You" is scheduled for January 20, 2023 from 10 am to 2pm.
These monthly events offer a space to be inspired, participate in personal development workshops, and enjoy a Mescalero Apache cultural presentation.
The program is committed to providing meaningful opportunities for the community to heal, learn, and grow in a positive and enriching environment. If you or someone you know is a victim of domestic violence, please call 911 in an emergency or contact our office for help.
Health and happiness to you and yours in the new year ahead!
LeClaire Gayton, Edith Morgan, Gwen Bell, Marina Rice & Starlyn Bigrope
Mescalero Violence Against Women Program
451 Warbonnet Dr.
Mescalero, NM 88340
(575) 464-0078
Monday—Friday 8a—4:30p
(An Advocate is On-Call 24/7)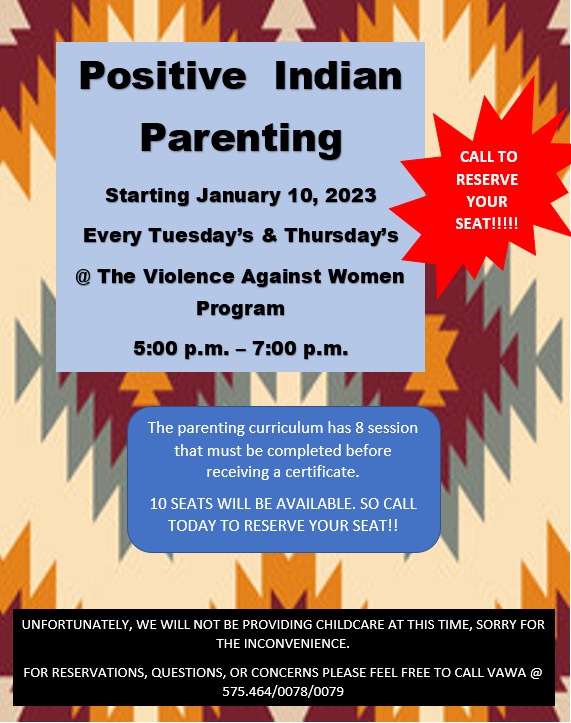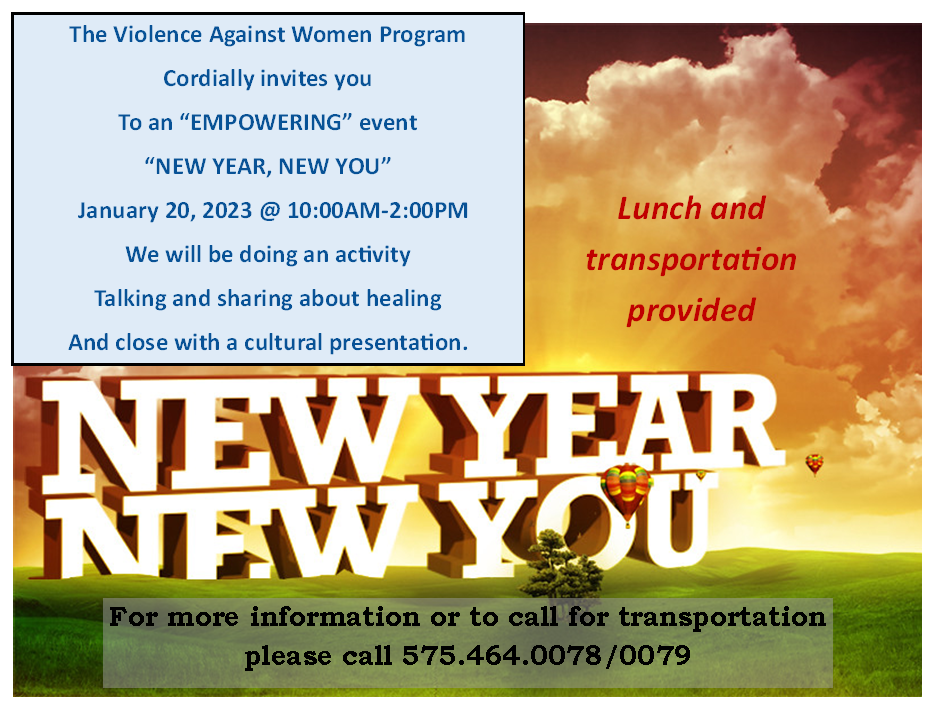 The Mescalero Apache Violence Against Women Awareness Program (VAWA) is funded through a federal grant from the Office of Violence Against Women, Department of Justice, Washington, D.C. The goals of the program is to:
Open and operate a Violence Against Women Office in the Mescalero Apache Community
Create and distribute awareness and educational campaign on Domestic Violence to community members and tribal programs
Offer support to Domestic Violence victims and children
Plan and implement a Safe House for victims and children of Domestic Violence crimes
---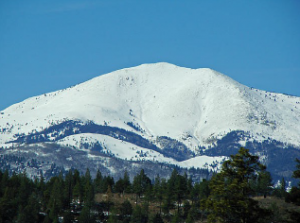 Our Program Partner
The VAWA program is housed in partnership with Mescalero Tribal Human Services (MTHS), which is a Substance Abuse Treatment Program that offers various clinical support to adults and adolescents. For information on MTHS, they can be contacted at 575-464-4433.
---
What Services We Provide
The VAWA program offers support and educational services to victims of domestic violence acts, to community members, tribal community programs, and tribal administration.
Free Counseling to Domestic Violence Victims and to the victim's children
Culturally sensitive programs that is based on the Apache Women's beliefs and values
No-cost community prevention and education on bullying, elder abuse, teen dating, sex-trafficking, and domestic violence
---
Family Violence Affects Us All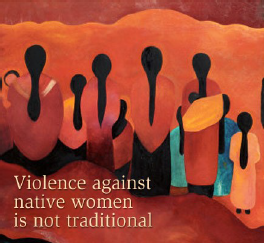 Millions of women are physically, sexually, or emotionally abused every year by someone they know and love—their husband or partner. Any woman may be abused. It happens to women of all ages, races, religions, all income and educational levels, and sexual orientations.
Abuse is never acceptable. Women don't "ask for it" and it's not caused by alcohol, drugs, financial pressure, depression, or jealousy.
---
Are you Being Abused?
Does the person you love….
Threaten to hurt you or your children?
Say it's your fault, if he or she hits you, then promises it won't happen again, but it does?
Put you down in public, hit, choke, kick, or slap you?
Force you to have sex when you don't want to?
If you answered just one yes, then it means, you are in an abusive relationships. You are not alone and you have choices.
No one deserves to be abused.
If you are threaten or assaulted and need emergency help, Call 911 or BIA Law Enforcement 575-464-4479.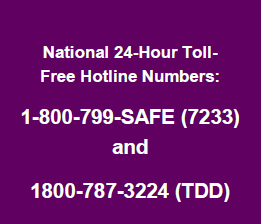 ---