Mescalero Conservation Law Enforcement Department
by Mescalero Apache Tribe | October 20, 2015 2:21 pm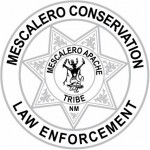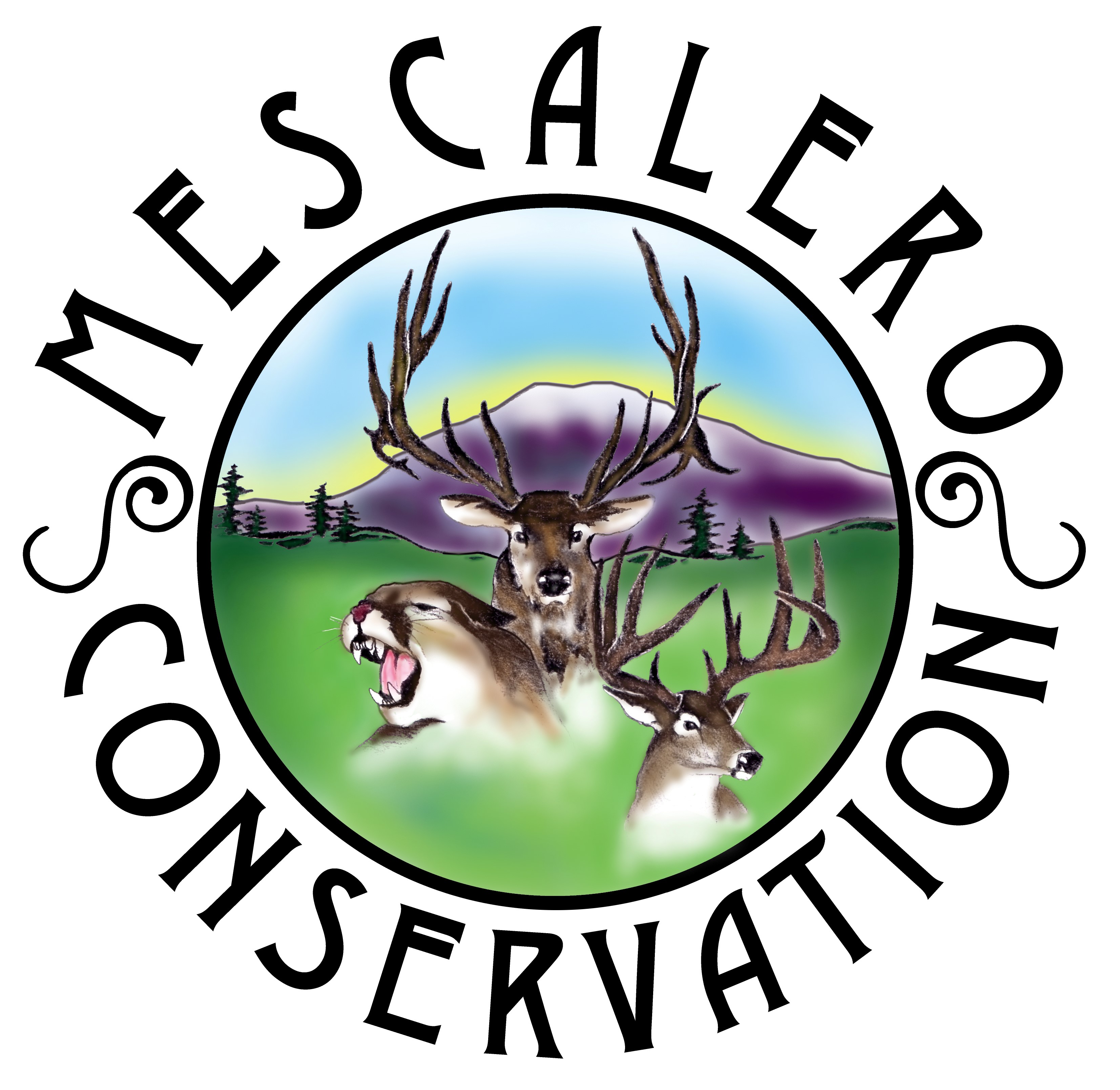 123 Deer Trail / P.O. Box 277
Mescalero, NM 88340
Office: (575) 464-9323
Fax: (575) 464-9527
2023 Tribal Hunting Applications
Non-Tribal Hunting
Non-Tribal Employee Hunts and Public Hunts are hosted by the Inn of the Mountain Gods Resort & Casino. Contact IMG Hunt Director, Herman Saenz at:
Mescalero Big Game Hunts
Phone: (575) 464-9770[5] / (575) 464-7448[6]
Fax: (575) 464-0309
The Mescalero Conservation Law Enforcement Department is responsible for the protection of the natural resources and wildlife species within the exterior boundaries of the Mescalero Apache Indian reservation. The Mescalero Conservation Department is also responsible for enforcing tribal laws set forth under ordinances and proclamations that the tribal council sets in place. In order to pursue these efforts, the Department conducts a wide range of tasks throughout the fiscal year. The following are just a few things of what we do:
Feral & domestic horse trapping
Feral hog eradication
Wood permit checks
Fishing permit checks
Assisting BIA law enforcement when needed.
Game counts
Harvesting rain for wildlife to drink
Reservation wide patrols
Some of the events that Mescalero Conservation Department provides are Hunter's Education Classes, Basic Wilderness Survival and Navigation and an Annual Rabies Clinic. Our Hunter's Education classes take place usually around the fall season for our youth of Mescalero and the surrounding area. Out "Basic Wilderness Survival and Navigation" class prepares children what to do in the event that they get lost in the woods. The children are taught the basics of how to build a fire, read a compass, and build shelter. It's a food class not only for kids but for adults as well. The Annual Rabies Clinic takes place in July and we have three different locations within the reservation where we administer rabies vaccinations to canines/felines/ and household pets. We vaccinate anywhere from 200 to 300 pets. So, it's a good clinic that we put on for awareness and how to keep your pets safe.
The Mescalero Conservation Department is also responsible for all tribal hunts that occur on the reservation for tribal members. Something new this year that we offer is a mountain lion hunt for non-tribal members at a cost of $2500.00. Only ten permits will be issued available on a first come first serve basis. The following is a list of all hunts that we sell over the counter:
Mountain Lion
Feral Pig
Barbary Sheep – NEW
Spring Turkey
Game Birds (Dove, Quail, & Pigeon)
Fall Turkey
Cow Elk
Trapping (Coyote, Fox Bobcat, Raccoon, Badger, Weasel & Skunk)
Mescalero tribal elders (60 and over) are eligible to enter their name in a drawing for a chance to win a deer permit at no cost. We also have bull elk and mule/whitetail deer permits for sale also issued by a drawing. A three year ineligibility is in effect for all deer (both elder and non) and bull elk hunts. Any tribal member that is active duty military is entitled to (1) one cow elk and (2) two turkey permits to hunt during designated hunting dates at no cost. Non-tribal member employees who are employed with the tribe for (6) six month period can also purchase a game bird permit as long as they abide by all rules and regulations. A ten dollar application fee applies for all hunts. This fee is contributed towards wildlife and habitat enhancement, salt, and water development.
Endnotes:
Tribal Hunt Drawing Results 2023: https://mescaleroapachetribe.com/19343/tribal-hunt-drawing-results-2023/
2023 Tribal Hunt Dates & Applications: https://mescaleroapachetribe.com/19273/2023-tribal-hunt-dates-applications/
Download: https://mescaleroapachetribe.com/wp-content/uploads/2023-Tribal-Hunt-Applications.pdf
Download: https://mescaleroapachetribe.com/wp-content/uploads/IMG-2022-Hunt-Proclamation.pdf
(575) 464-9770: tel:15754649770
(575) 464-7448: tel:15754647448
Mescalero Hunting: Mescalero Big Game Hunts: https://innofthemountaingods.com/activities/big-game-hunts/
Source URL: https://mescaleroapachetribe.com/mescalero-conservation-law-enforcement-department/
---