Mescalero Apache Early Childhood Program
by Mescalero Apache Tribe | October 20, 2015 10:58 am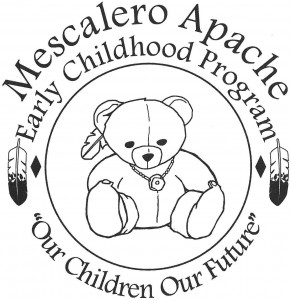 241 School Circle Mescalero, NM 88340
Phone: (575) 464-9328 Fax: (575) 464-8014
The Mescalero Apache Early Childhood Program (MAECP) has two programs:
Family Infant Toddler Program (FIT) Part C
Individuals with Disabilities Education Act (IDEA) Part B
The FIT program is a state and federally funded program for families whose child is under the age of three and has or is at risk for a developmental delay or disability.
Early Intervention supports and services include:
Evaluations of a child's strengths and needs.
Individualized learning experiences.
Special therapies such as:
Physical
Occupational and/or speech and language therapy
Family supports such as:
Transition supports to facilitate a smooth change from early intervention to preschool programs
Our services may be provided in homes, childcare center, Early Head Start programs or other early childhood settings.
Part B is funded by the IDEA through the Bureau of Indian Education and is for children three to five; these early intervention services are provided in the early childhood settings.  We also provide summer sessions for early literacy and numeracy classes for these children and we work in cooperation with other agencies to sponsor the Annual Mescalero Child Find.
Source URL: https://mescaleroapachetribe.com/mescalero-apache-early-childhood-program/
---