Mescalero Apache Tribe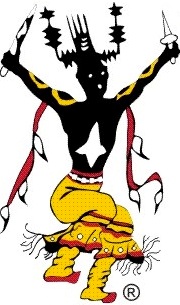 REQUEST FOR BIDS (RFB)
SAFETY/RISK OFFICE
DEPARTMENT OF HUMAN RESOURCE
ADMINISTRATIVE INFORMATION
All questions must be submitted via email, with the bid title subject heading:
"RFP –Mescalero Apache Tribal Store- Store Front Re-construction and Repairs Services

DUE DATE:
Bids must be received no later than April 12, 2019 at 12:00 p.m. Attention to:
Duane Enjady and Carol J. Woods
Department of Human Resource, Risk/Safety,
PO Box 227, 108 Central Ave.,
Mescalero, NM 88340.

Questions and inquires can be made to [email protected] and
[email protected] All questions submitted will be answered by the Office of Human Resource Risk/Safety Manager in a timely manner.

SCHEDULE OF RFB EVENTS
DUE DATE
Bids must be received no later than April 19, at 2:00 p.m. – Please refer to the Submissions Requirements section of this document for details.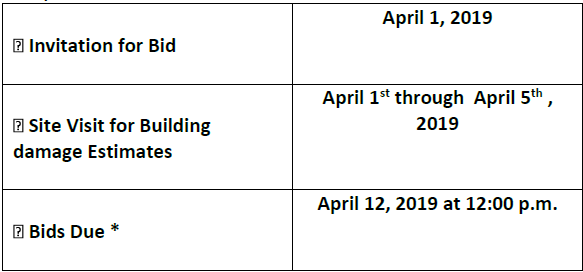 Attending the site visit to determine damaged estimates is mandatory.
Attending bid opening is not mandatory.
For both the Site Visit and Bid Opening, interested parties can meet at Office of Human Resource Safety/Risk office at: PO Box 227, 108 Central Ave, Mescalero, NM 88340 with Mr. Duane Enjady.

In order to be considered for the award, all information must be received by the required date and time. Any bid not received on time may be rejected.

REQUIRED DOCUMENTS
The documents below are documents mandated by State and Tribal regulations. All documents as listed must be included with your submission package in order for your proposal to be deemed responsible for this offering.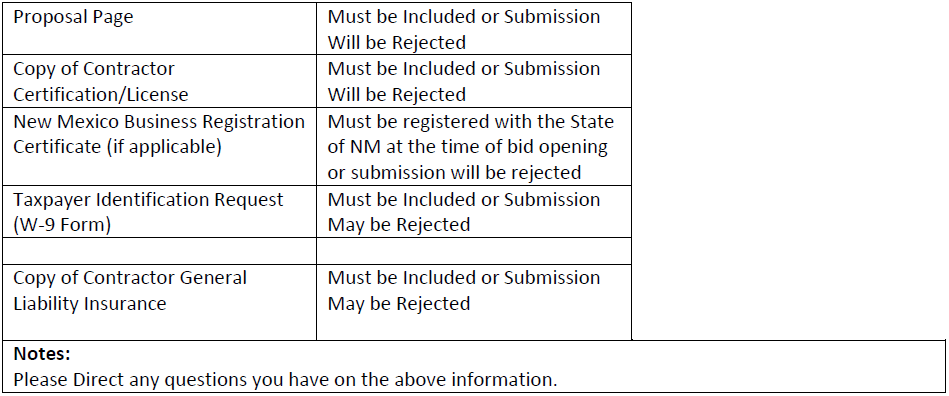 PROJECT OVERVIEW
Mescalero Apache Tribe invites BID's from qualified, license contractors to provide all services related to the re-construct and repairs of the Mescalero Apache Tribal Store.

I. BACKGROUND
The Mescalero Apache Tribal Store is a small grocery/convenience store located at 190 Chiricahua Plaza, Mescalero, NM. The Store serves the Tribal community and the general public. The Store offers grocery and convenience items, cigarettes, butcher meats, souvenirs and hot foods. The exterior front lobby of the Store's building was damaged in a motor vehicle accident. The damage impedes access to the Store and must be repaired as soon as possible.
II. PROJECT GOALS
A. Make repairs necessary: properly remove damaged material in the exterior lobby, reinforce all metal bars that were affected by the accident to ensure safety and security, repair ceiling tiles, replace several large windows, and any and all other repairs necessary to ensure entrance into the store will be secured after repairs are completed.

B. Store needs to remain open while under construction so it will be the responsibility of the contractor to ensure that a section is cordoned off if necessary to keep the store operating and will not affect patrons in/out of the store.

C. Provide onsite observation to ensure that all repairs are done correctly, in a timely manner and as outlined in Section II, A, above.
Click here for the official PDF document.