Public Safety Notice
by Mescalero Apache Tribe | April 30, 2018 4:59 pm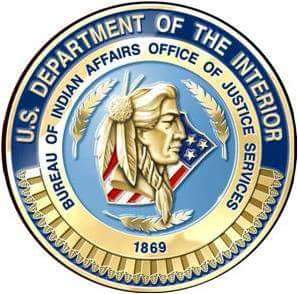 [1]
BIA/OJS Mescalero Agency wants to remind Mescalero residents, employees, and visitors that if Emergency Services are needed, please call 911 or if it is a non-emergency call 575-464-4479. Post this number on your refrigerator or save it in your cell phone.
If you need an ambulance, fire truck, law enforcement or conservation services call right away. ANY of these Mescalero employees (Police, Fire/Rescue, and Conservation) are dispatched from on-duty Communications Officers that have protocol and procedures to follow in getting other on-duty employees to respond. 
If you do not call right away, the response time will only be delayed and as we all know, in emergency circumstances, seconds count. Lastly, I'd like to request that if/when residents see something suspicious, please call it in. If you see something, say something (report it). 
Stay safe,
Chief of Police James Vepley
BIA OJS Mescalero Agency
Endnotes:
[Image]: http://mescaleroapachetribe.com/wp-content/uploads/BIA-Law.jpg
Source URL: https://mescaleroapachetribe.com/8293/public-safety-notice/
---