New Mexico High School State Tournament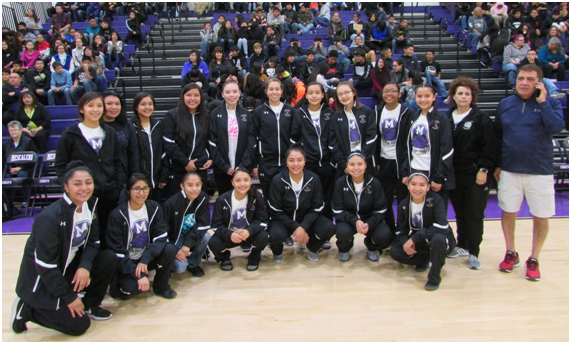 Mescalero Lady Chiefs posing for a picture after the entire school hosted a pep rally to send the team off to Bernalillo.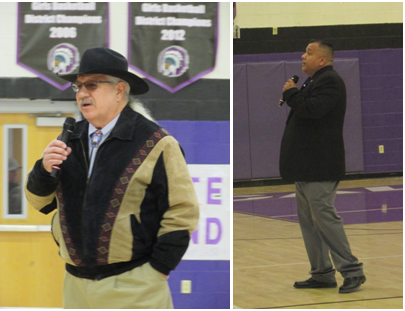 President, Arthur "Butch" Blazer and Vice President, Gabe Aguilar shared encouraging words to the team and their fellow peers.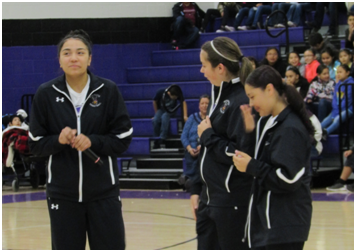 Captains Katelyn, Fallon, and Tunte thanked everyone for their love and support to the team.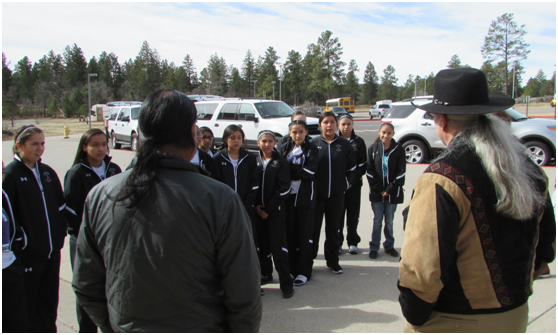 Before the girls started on the road, some of our tribal and cultural leaders spoke closely with them about taking care of one another and reassured them that the community is supporting them along the way.
Our Lady Chiefs will play March 6, 2018 in Bernalillo at 8 p.m. against the Lordsburg Lady Steers in the Quarterfinals of Class 2A bracket.