Fire season has started!
by Mescalero Apache Tribe | May 11, 2022 1:43 pm
Get knowledgeable about how you can protect your family, property and animals from a wildfire.
Please check out the following tips about:
7 ways to protect your home from being wildfire fuel[1]
How to prepare for fire season before and during a wildfire[2]
Wildfire preparedness for horses[3]
How to build your own Go Kit with a backpack[4]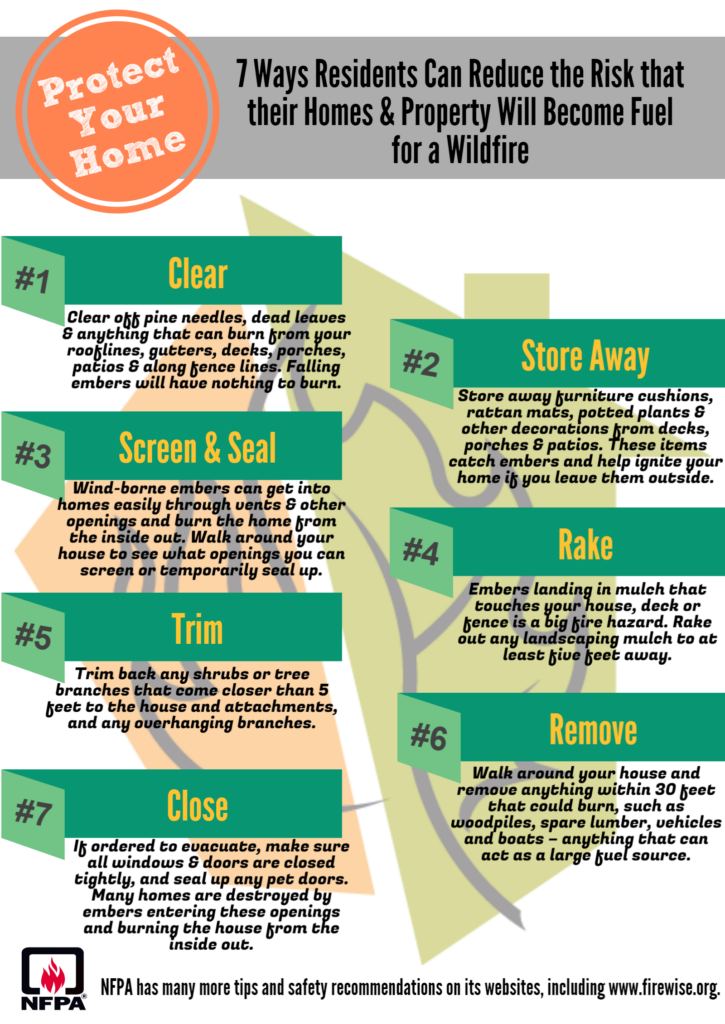 Thank you to Emergency Manager, Michael, for providing all the valuable information!
Endnotes:
7 ways to protect your home from being wildfire fuel: https://mescaleroapachetribe.com/wp-content/uploads/Untitled-5-11-22-2.png
How to prepare for fire season before and during a wildfire: https://mescaleroapachetribe.com/wp-content/uploads/prepare-for-fire-season-1.pdf
Wildfire preparedness for horses: https://mescaleroapachetribe.com/wp-content/uploads/TakeActionHorseChecklist-1.pdf
How to build your own Go Kit with a backpack: https://mescaleroapachetribe.com/wp-content/uploads/TakeActionBackPackGoKit.pdf
Source URL: https://mescaleroapachetribe.com/16486/fire-season-has-started/
---