White Mountain Half Marathon
by Mescalero Apache Tribe | July 27, 2021 2:19 pm
Hello Folks, it's that time of year again and we are inviting everyone to come out and participate in this year's White Mountain Half Marathon (WMHM), which will take place on August 21, 2021. This out and back race will be hosted at the magnificiant Inn of the Mountain Gods Resort & Casino on the beautiful Mescalero Apache Indian Reservation. Please feel free to visit www.runwhitemountain.com[1] for more information and registration details.
We are also looking for motivated individuals who are willing to come out and volunteer their time and help us make the White Mountain Half Marathon a successful race once again. If you are interested in volunteering, please feel free to contact Duane Duffy at [email protected][2] or 575.430.9323.
If you are interested in setting up a vendor table during the race, please visit, our website for details. The WMHM will implement any COVID safe practices recommended by the CDC and the Mescalero Apache Tribe. We hope to see you all there!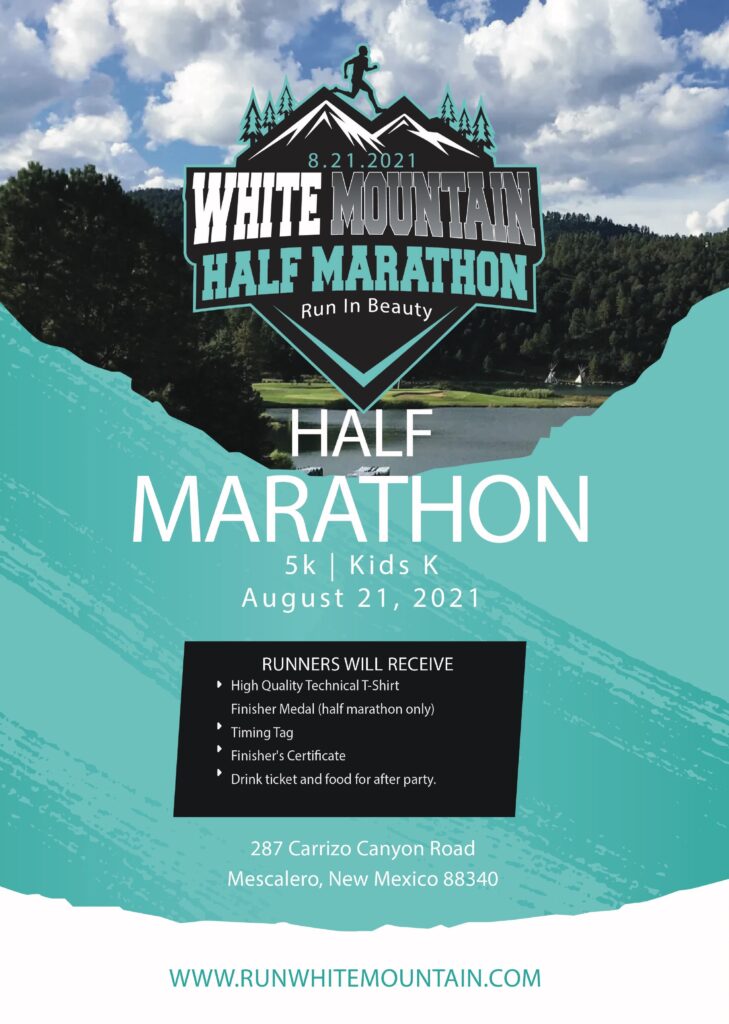 Source URL: https://mescaleroapachetribe.com/15177/white-mountain-half-marathon-2/
---