2020 Graduates Parade
by Mescalero Apache Tribe | June 25, 2020 2:37 pm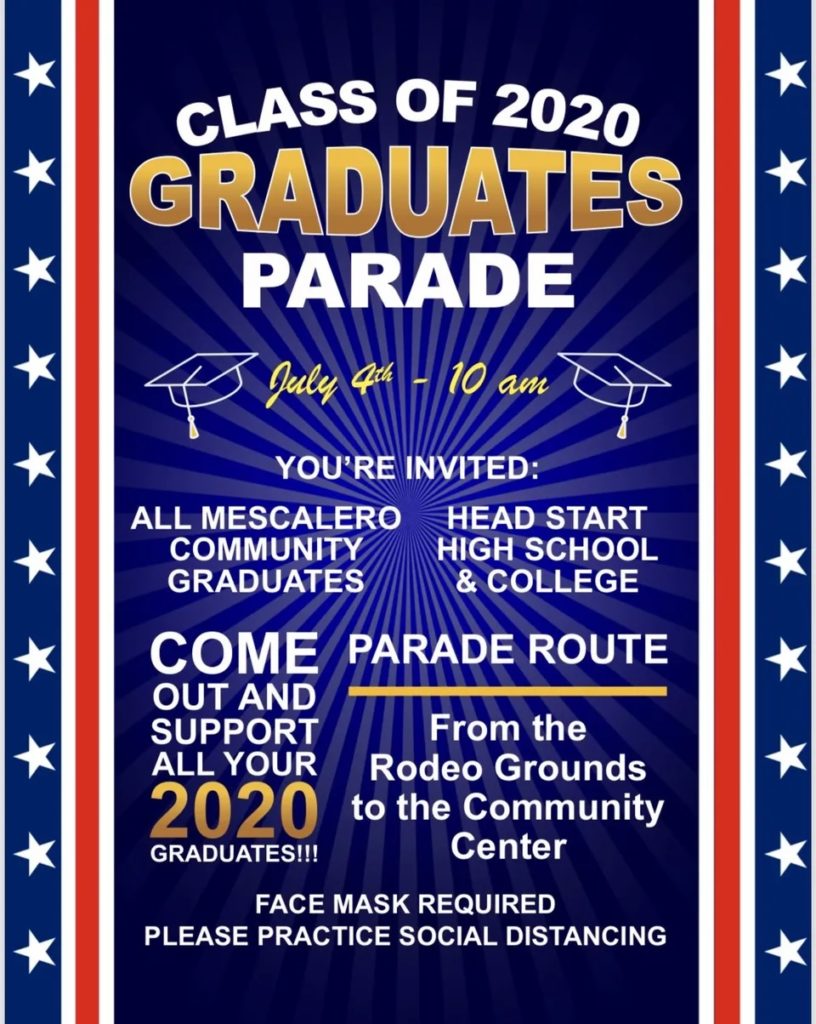 Parade Entry Form here![1]
The Mescalero Apache Tribe proudly presents the Class of 2020 GRADUATES Parade! 
We are thrilled of ALL students who succeeded in their education careers and we want to honor them!
From Head Start all the way up to Doctorate and everyone else in between, we invite ALL TRIBAL MEMBERS who graduated this year to make a float!
This is a community event meant to highlight our graduate's success and let them know we are proud of them.
If you are a tribal member and graduated this year, please participate so the community can congratulate you!!
Endnotes:
Parade Entry Form here!: https://mescaleroapachetribe.com/wp-content/uploads/Class-of-2020-Graduates-Parade-Entry-Form.pdf
Source URL: https://mescaleroapachetribe.com/12571/2020-graduates-parade/
---