Flood Safety
by Mescalero Apache Tribe | October 1, 2019 8:36 am
Flash floods are the #1 weather related killer with approximately 140 deaths recorded in the U.S. each year. Flooding causes more damage in the United States than any other severe weather-related event, an average of $5 billion a year. Flooding can occur in any of the 50 states or U.S. territories at any time of the year.
Flash flooding is a result of heavy localized rainfall from slow moving intense thunderstorms. These floods often become raging torrents of water which rip through city streets, arroyos, and valleys sweeping everything with them. Flash flooding usually occurs within 6 hours of a heavy rain event.
In hilly terrain, flash floods can strike with little or no advance warning. Within minutes, distant rain may be channeled into arroyos and ravines, turning a quiet stream into a rampaging torrent.
Flood Safety Tips
Don't drive through flooded areas
Even if it looks shallow enough to cross. The large majority of deaths due to flash flooding occur with people driving through flooded areas. Water only a foot deep can displace a 1500 lb. vehicle. Two feet of water can easily carry most automobiles. Roads concealed by water may not be intact.
Do not cross flowing stream on foot where water is above your ankles.
Do not allow children to play around arroyos, drainage ditches, storm drains, or other flooded areas!
Be prepared! Stay tuned to NOAA Weather Radio for the latest statements, watches and warnings concerning heavy rain and flash flooding in your area.
Arroyo, Ditch and River Safety Tips
Drowning is the second leading cause of accidental death in New Mexico for ages 1 to 44 years old. Each year over 8,000 people drown in this country. Nearly 4,000 of those drowning occur during the summer months of June, July, and August.
Practice constant, adult supervision around any body of water, including pools and spas.
Arroyo, River or Ditches – Never play in or around arroyos. The water can travel from 3-30 mph.
Be careful! Even when arroyos are dry, they can flood very quickly
If caught in the flowing water, float on your back, feet downstream
Call for help
Stay calm
Avoid bridge supports and debris, use feet to push off
Stay floating on your back until the water slows down
Do not try to swim or stand up until the water slows
Reach for a rope or other object when near you
Never attempt a rescue, you may become the next victim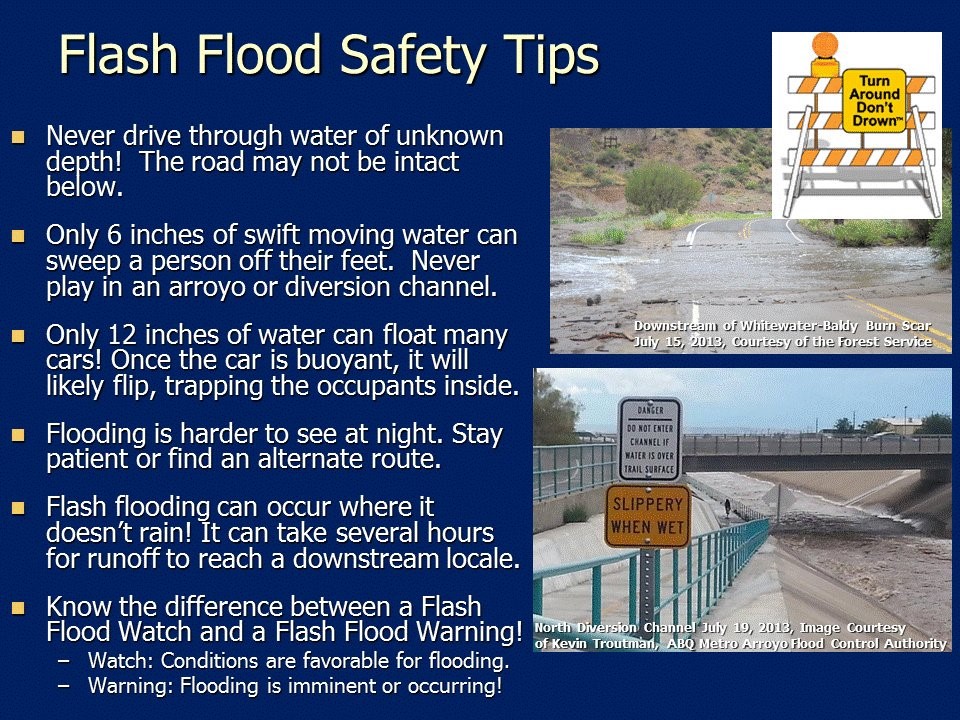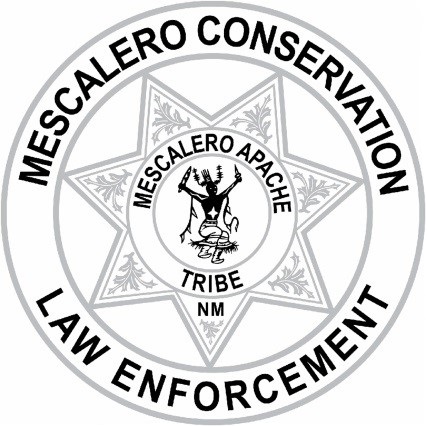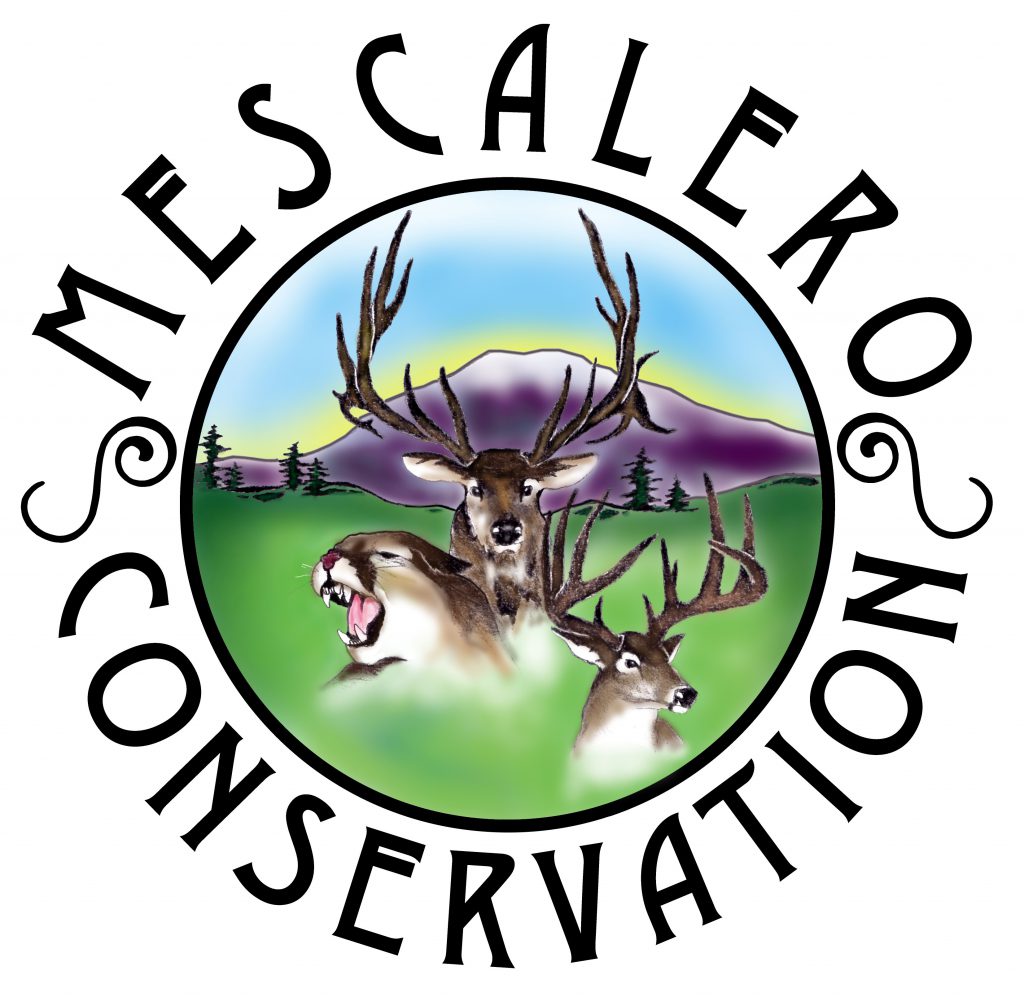 DIAL 911 IF YOU EXPERIENCE A FLOOD EMERGENCY OR CONTACT YOUR LOCAL LAW ENFORCEMENT AGENCY AT 575-464-4479
Source URL: https://mescaleroapachetribe.com/10926/flood-safety/
---