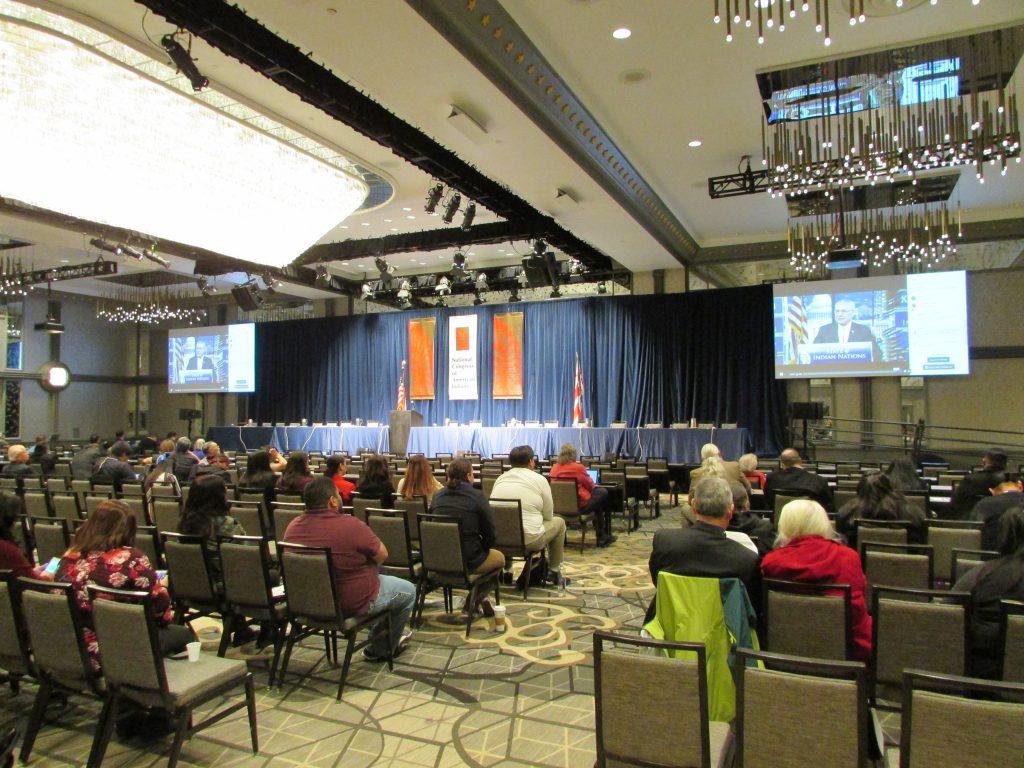 National Congress of American Indians – Tribal Nations Policy Summit
The NCAI held the Tribal Nations Policy Summit in Washington D.C. early this year. Many tribes from across the Country attend in efforts of improving services and programs throughout Indian Country. Some of the Mescalero Tribal Council members attended and participated discussions and decision making.
Topics such as Native Vote, ICWA, Indian Energy Bill, Environmental Health, National Indian Education Association are just to name a few.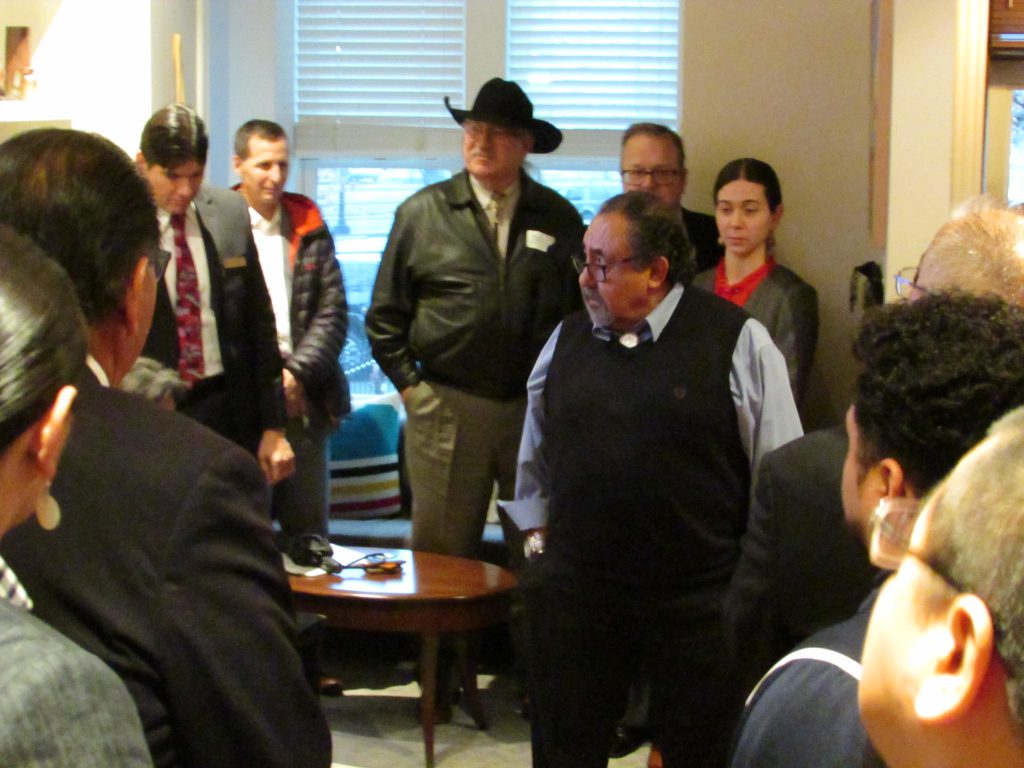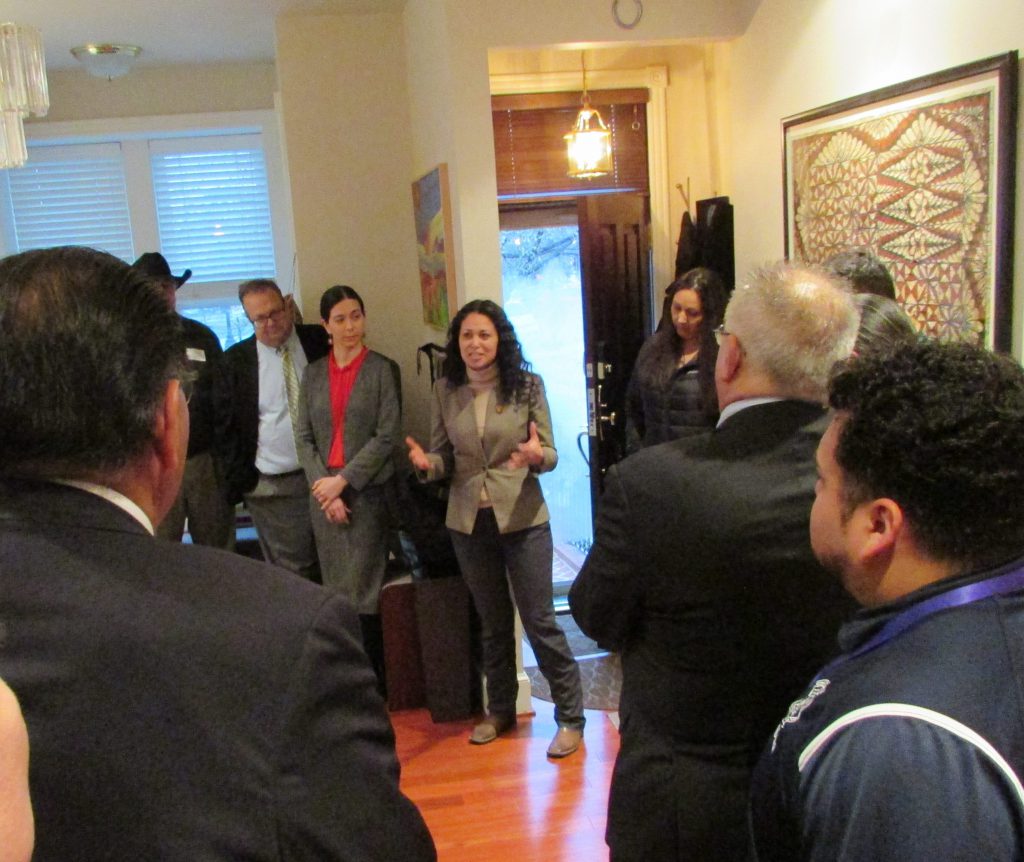 Tribal Fundraiser for New Mexico Representative Xochitl Torres Small with special guest Congressman Raul Grijalva from Arizona who is the House of Natural Resources Committee Chairman was held around the Capital Hill area. Some Tribal Council were in attendance at this fundraiser to continue their support for Rep. Torres Small and her hard work. Her efforts for our tribe and other tribes in New Mexico is non-stop, she is helping the tribe establish good working relationships with other non-Native services.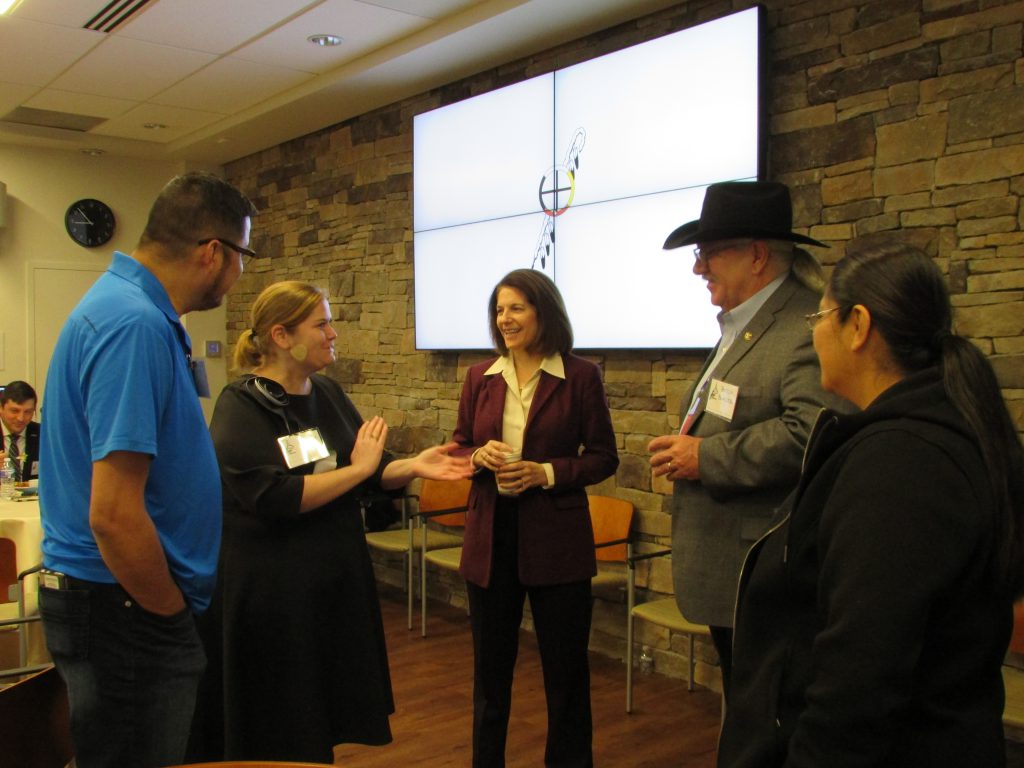 Meet and Greet with Democratic Senatorial Campaign
At the morning meet and greet with a few Senators, tribal leadership is welcomed to D.C. at the Stanley R. Crooks Tribal Leaders Conference Center in Capital Hill. Pictured is Senator Catherine Cortez-Masto (middle) from Nevada. She introduced herself to the President, Councilman Brusuelas and Councilwoman Hosetosavit expressing her willingness to help our tribe and engaged in a discussion about tribal issues.
Early morning meeting with Assistant Secretary of Indian Affairs, Dept. of the Interior, Tara Sweeney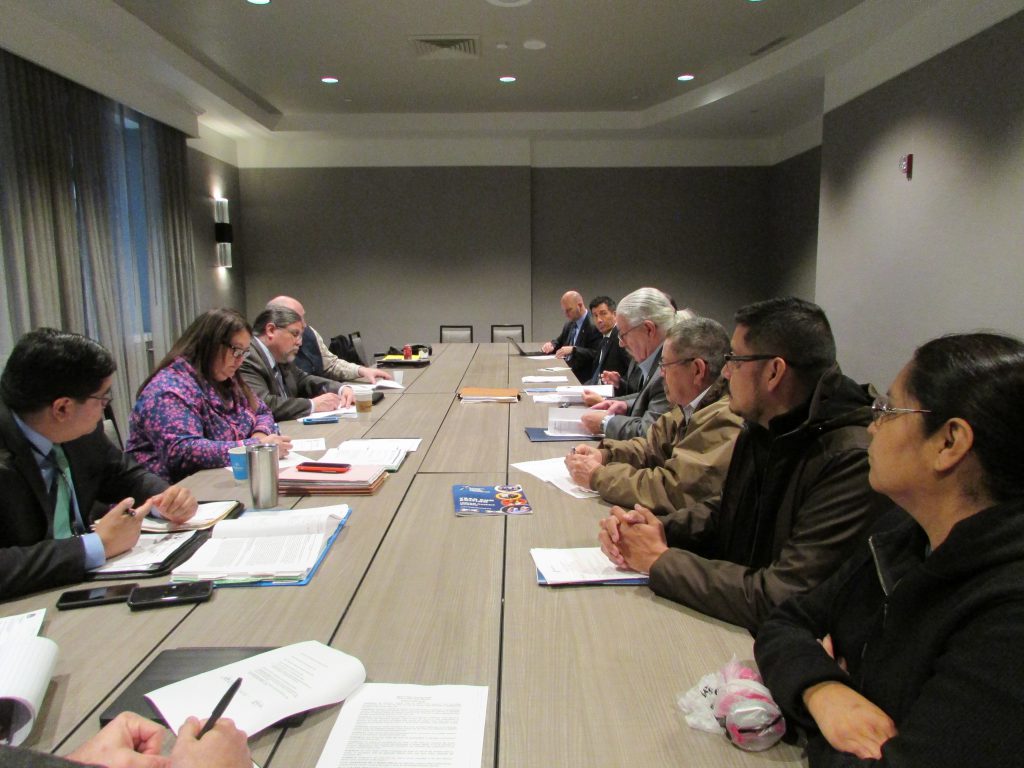 The Office of the Assistant Secretary of Indian Affairs oversees and protects more than 55 million acres of trust land held by the U.S. for Native American and Alaska Native tribes while ensuring the federal government's legal and treaty responsibilities to those tribes. This meeting was to discuss the planning steps of constructing a detention center. Having a detention center in Mescalero will make it more effective to use our own resources and, more importantly, help our people. This is what the President and Tribal Council members expressed to the Assistant Secretary. Moving forward, she encourages the construction of the detention to be done the right way and safe. "We want to be partners and you have my commitment." Said Tara as the meeting came to a close.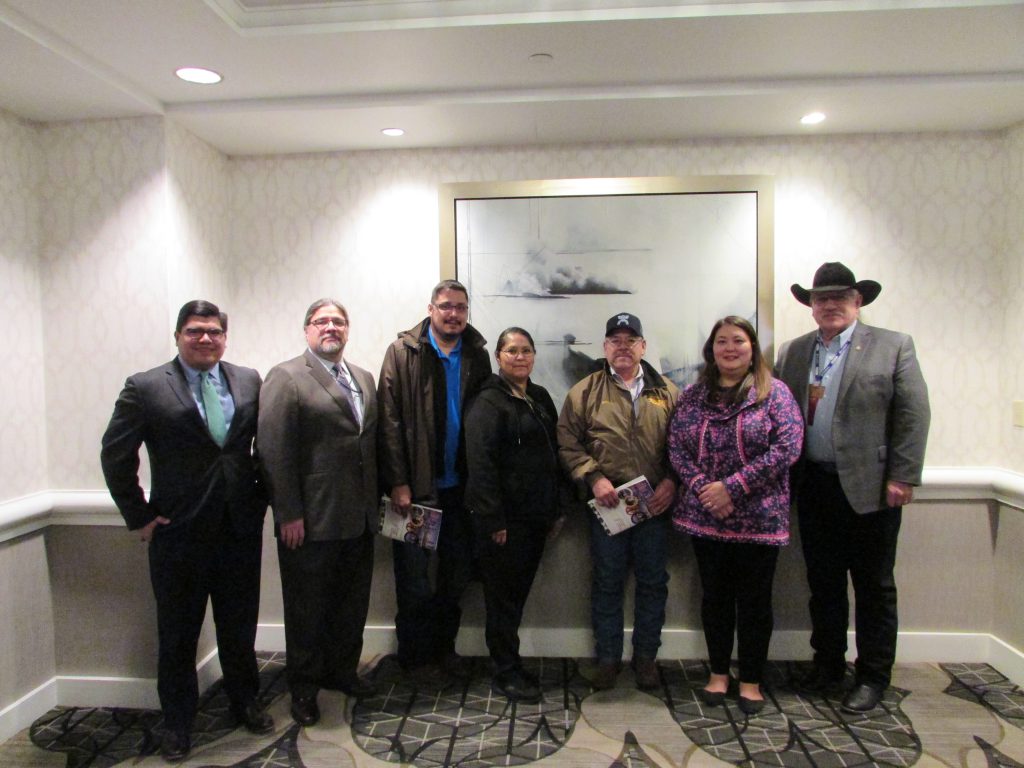 Meeting with Senator Martin Heinrich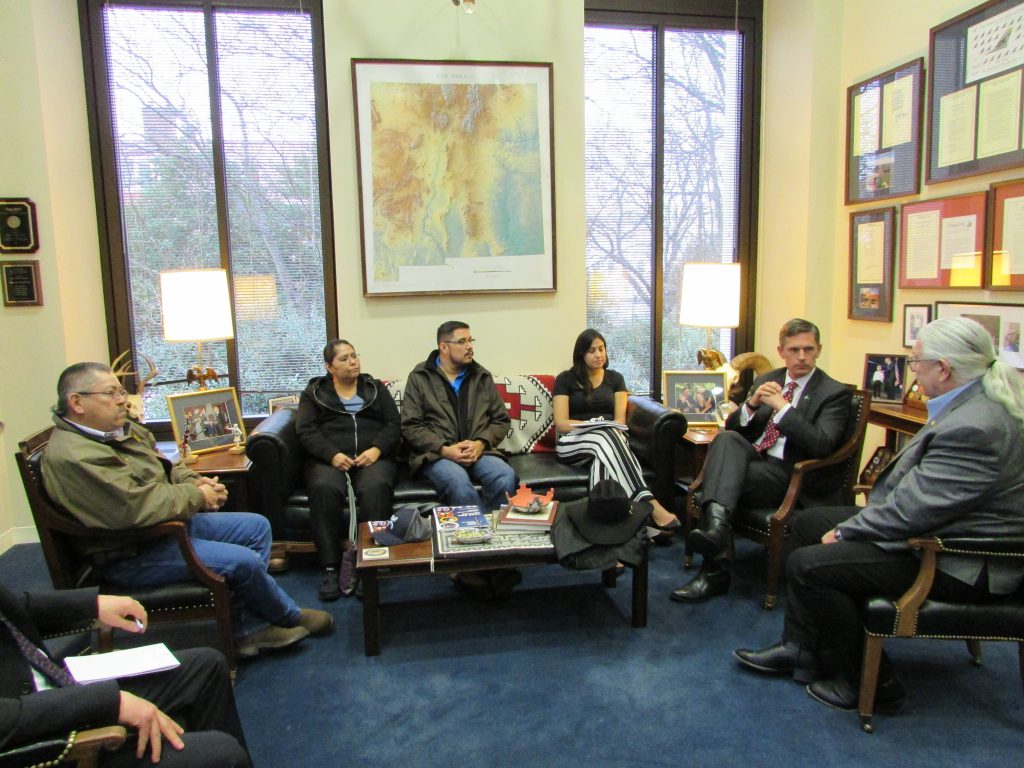 Energy & Natural Resources Committee
Armed Services Committee
U.S. Senate Select Committee on Intelligence
U.S. Congress Joint Economic Committee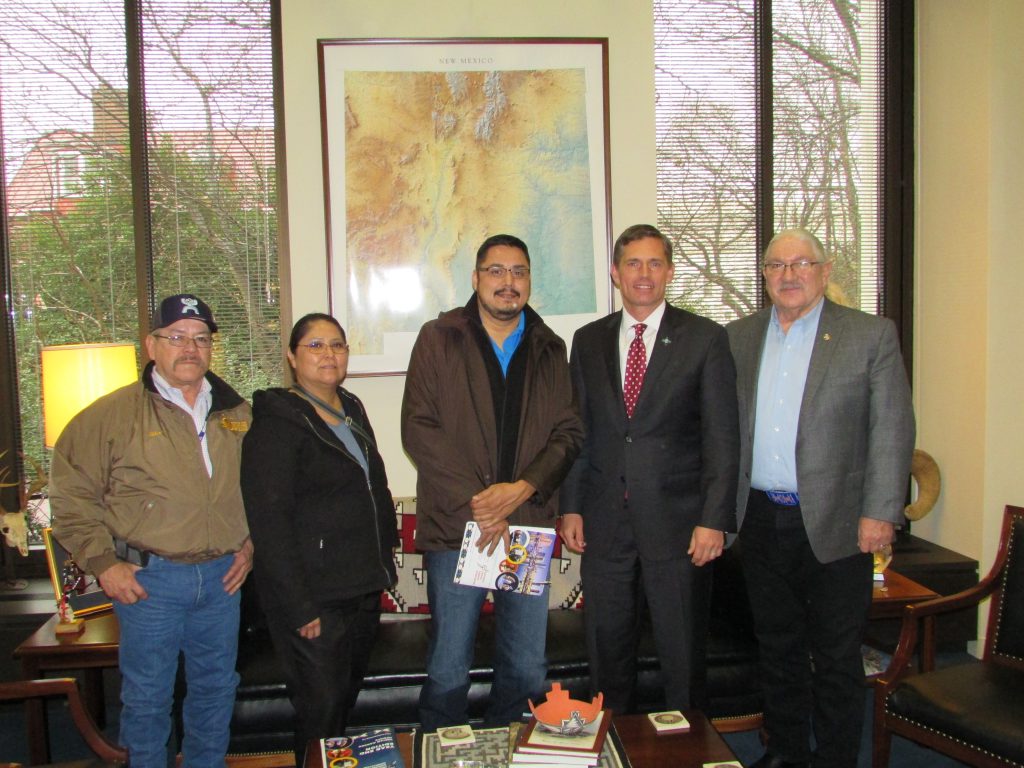 U.S. Senator Martin Heinrich is a positive role in helping the tribe improve. Recently, the granted 2018 Farm Bill provisions that will benefit the tribe was due, in part, to his active efforts in ensuring New Mexico tribes would be positively affected by the Farm Bill. He is also encouraging our efforts to host this year's Blessing Feast near Oscura Mountain Peak, which is one of four sacred mountains. This year will be the third year, of four, in the Blessing Feast series. Senator Heinrich is also assisting the tribe in accommodating Mescalero BIA police with housing so that more applicants can be hired.
Meeting with Representative Xochitl Torres Small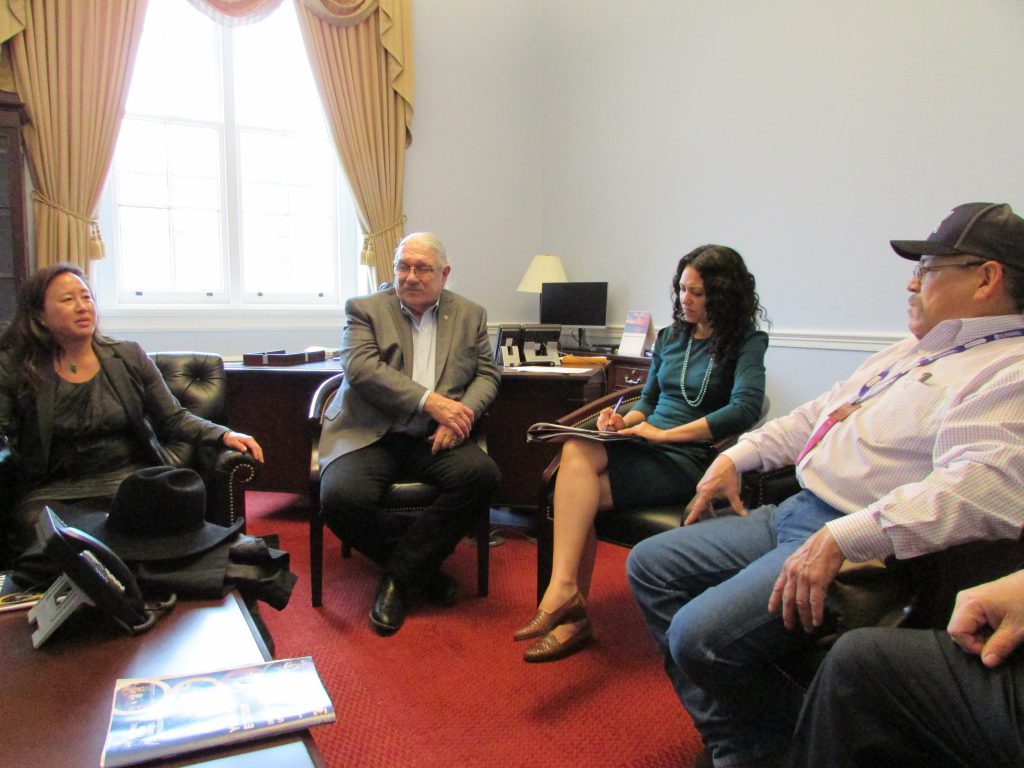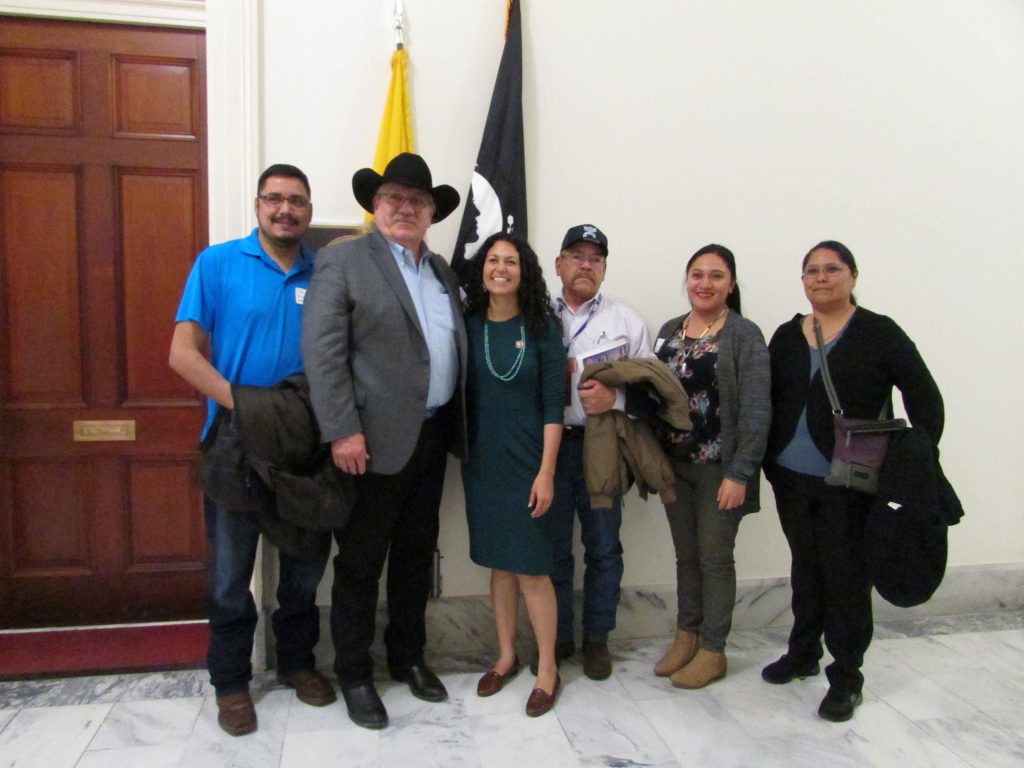 Armed Services Committee
Homeland Security Committee
Representative Torres Small is also supportive in the tribe's effort to hosting a Blessing Feast at each of the four sacred mountains. Rep. Torres Small gives her full support in helping the tribe work alongside other entities like the White Sands National Monument to help make this year's Blessing Feast another success. She is also helping the tribe gain more knowledge about economic enterprise and what more the tribe can accomplish.
Meeting with USDA Undersecretary Jim Hubbard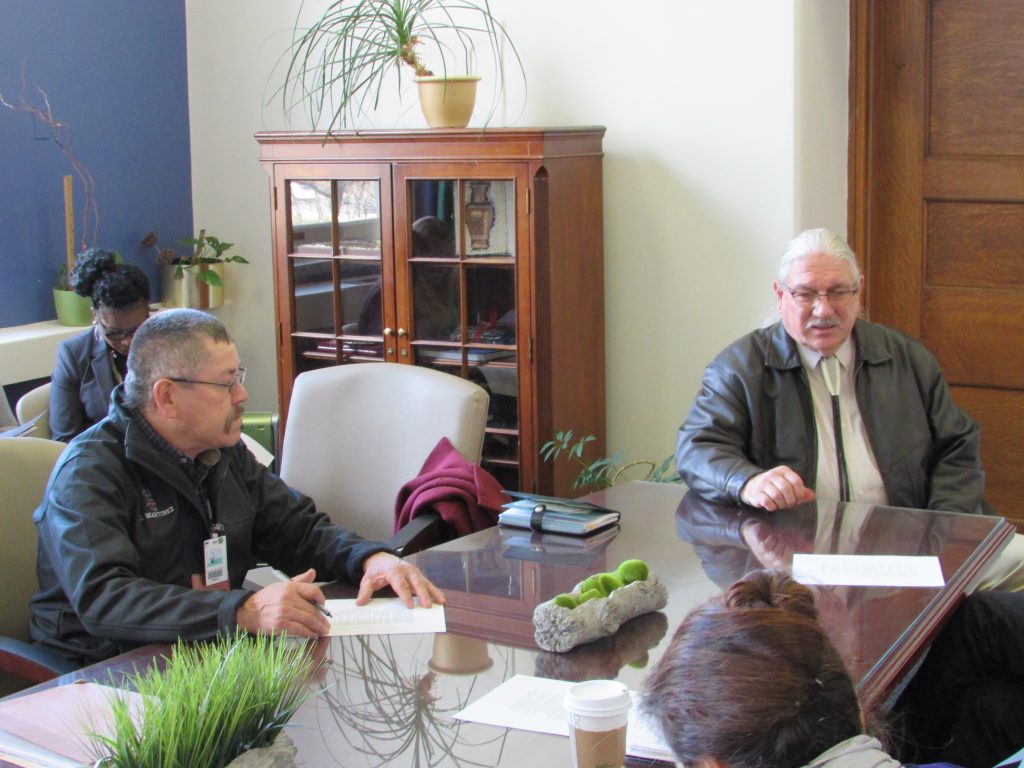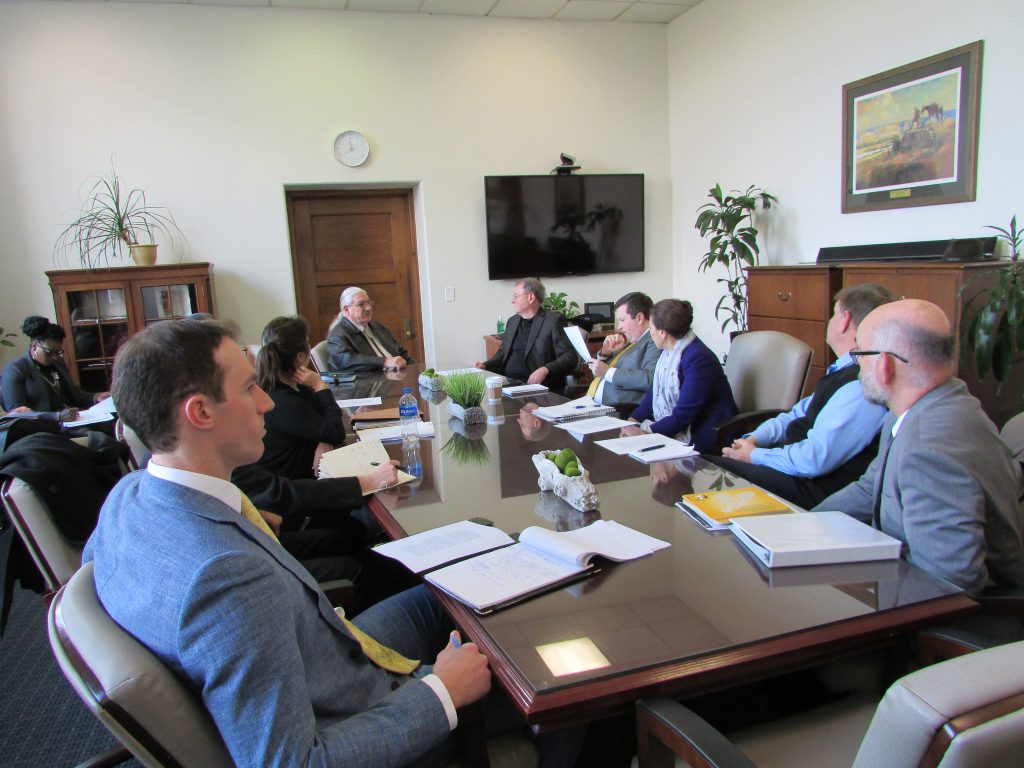 Now that the 2018 Farm Bill is passed, it is time to do some work. Meeting with the USDA ensures the discussion and implementation of the 638 forestry provisions are going well and benefiting the tribe. Both the tribe and USDA are ready to hit the ground running on starting 638 projects. With the help from USDA on forest restoration and many other projects, more of our tribal members will be employed.
Meeting with Congressman Ben Ray Lujan's Office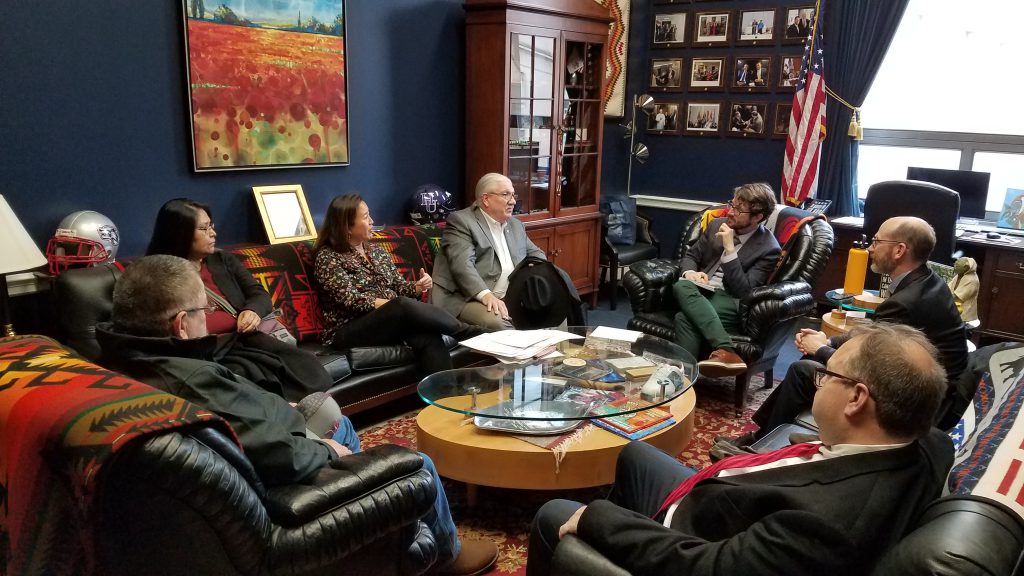 House Energy & Commerce Committee
Health Subcommittee
Consumer Protection & Commerce Subcommittee
Communications & Technology Subcommittee
Congressman Luján's concern is making sure the USDA is knowledgeable about the provisions in the 2018 Farm Bill, specifically 638 contracting, that will benefit the tribe. After all, the tribe and Congressman Lujan wants success in the provisions. Having a detention center located in Mescalero is also rather important. Congressman Lujan is well aware of the tribes efforts to getting the detention center built and his goal is to have it done in a timely manner. He is also aware of the four year Blessing Feast series and is in support of the tribe hosting and gaining professional relationship with other entities. Congressman Lujan's office feels the armed services and staff near Oscura will be more than willing to work with the tribe. Lastly, one of Congressman Lujan's staffer created a task force to bring voting awareness to tribal communities in New Mexico – Mescalero included. If you recently became a registered New Mexico voter, his office may have helped you!
Meeting with Congresswoman Deb Haaland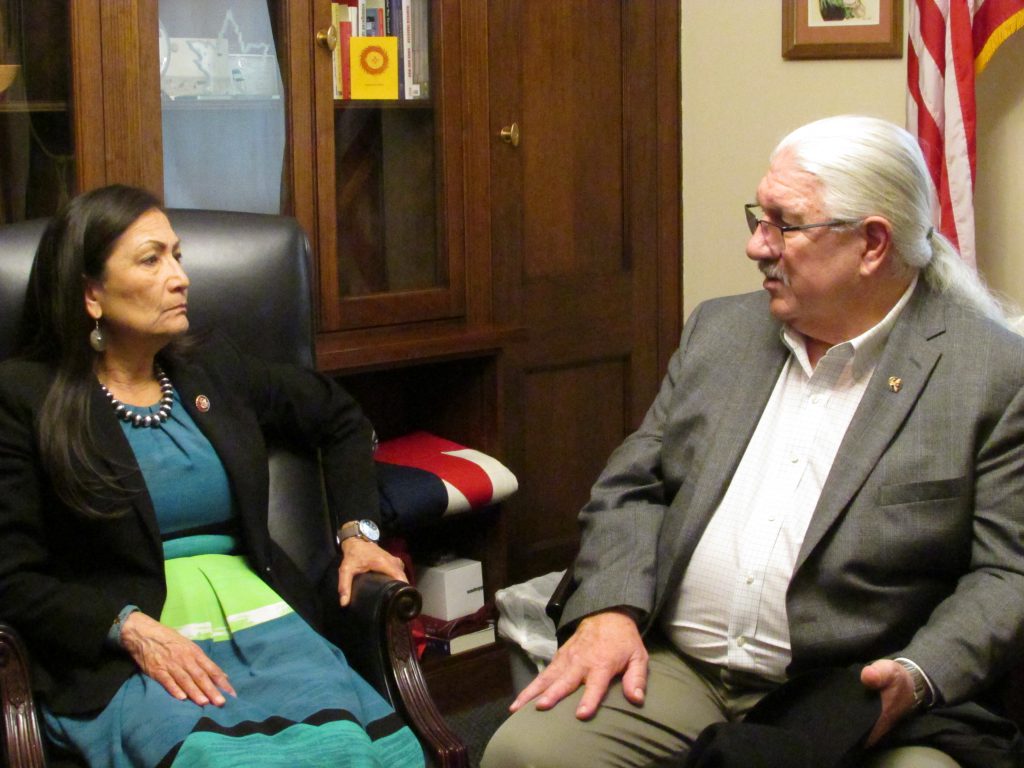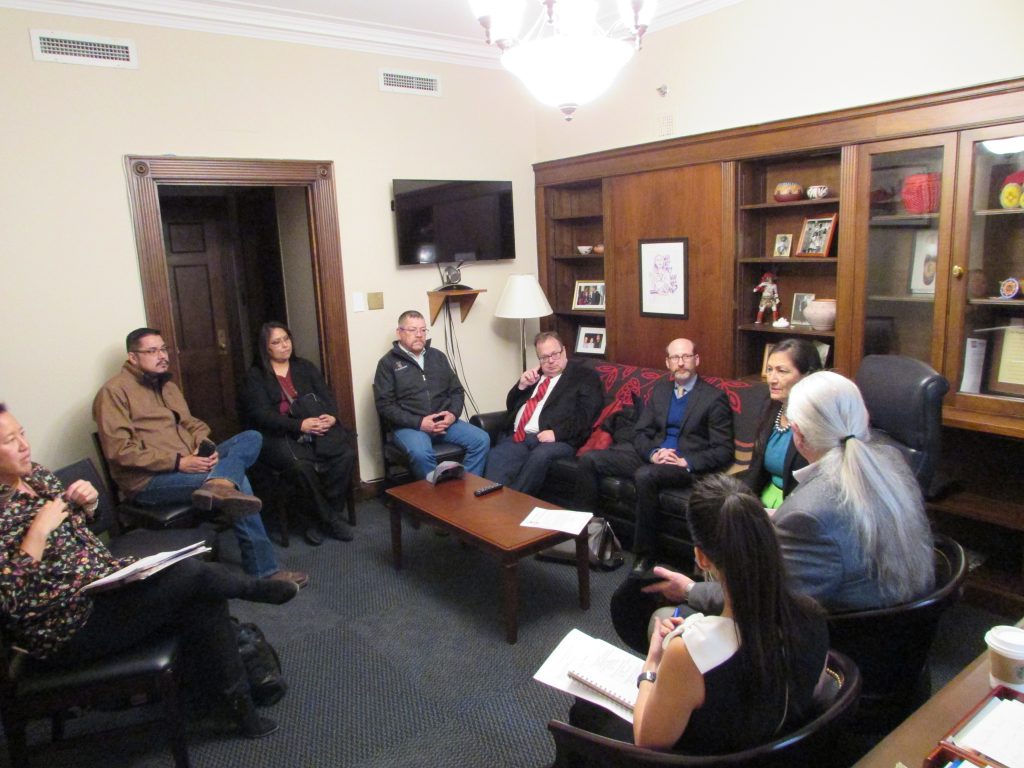 Vice Chair of Committee on Natural Resources
Chair of Subcommittee on National Parks, Forests, and Public Lands
Subcommittee for Indigenous Peoples of the United States
House Armed Services Committee
House Subcommittee on Readiness
House Subcommittee on Military Personnel
Congresswoman Deb Haaland continues to be a supportive role in the tribe's efforts on forest restoration, Farm Bill 638 contracting provision, Blessing feast near Oscura Mountain Peak, detention center being built in Mescalero and the hiring of more BIA police at the Mescalero agency.
Meeting with Senator Tom Udall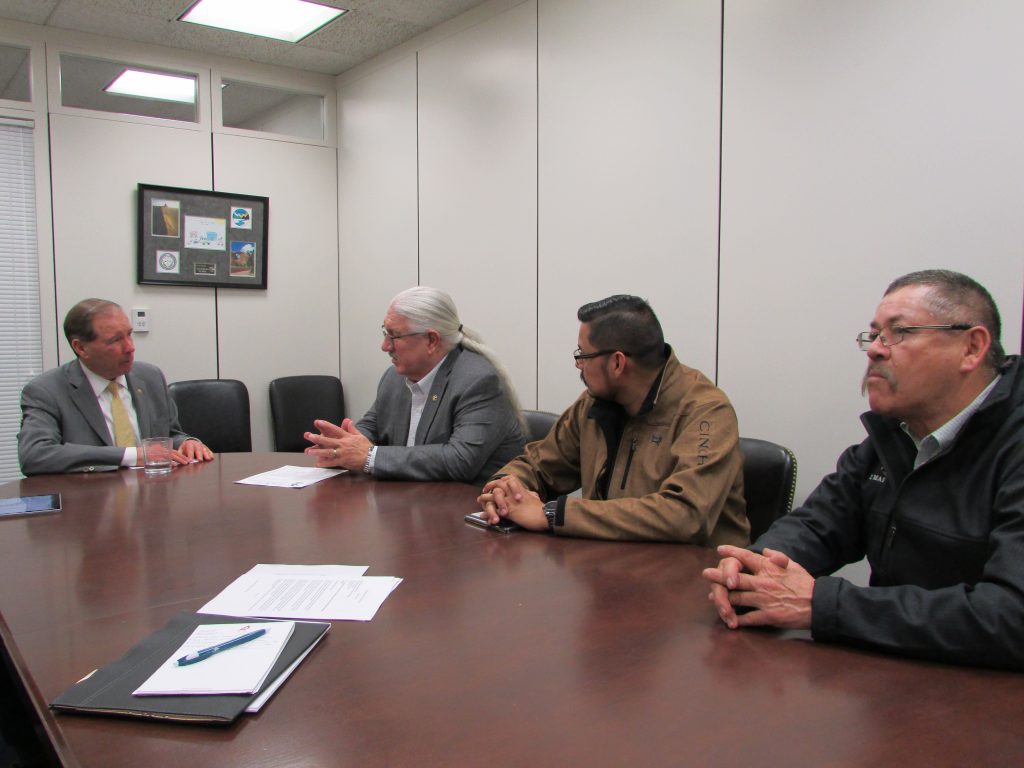 Appropriations Committee
Foreign Relations Committee
Commerce Committee
Indian Affairs Committee
Rules and Administration Committee
Senator Udall's office is aware of the Farm Bill provisions and is providing any assistance to the tribe when needed. One of the goals the tribe has is to be the header of implementing the provisions and the tribe is happy to have Senator Udall's support in doing so. The tribe can look to him for help on wildfire programs, youth in wildfire jobs, detention center being built in Mescalero, accommodating BIA police with housing in order to hire more officers, 2019 Blessing feast and tourist attractions during busy seasons at the Inn of the Mountains Resort & Casino and Ski Apache.