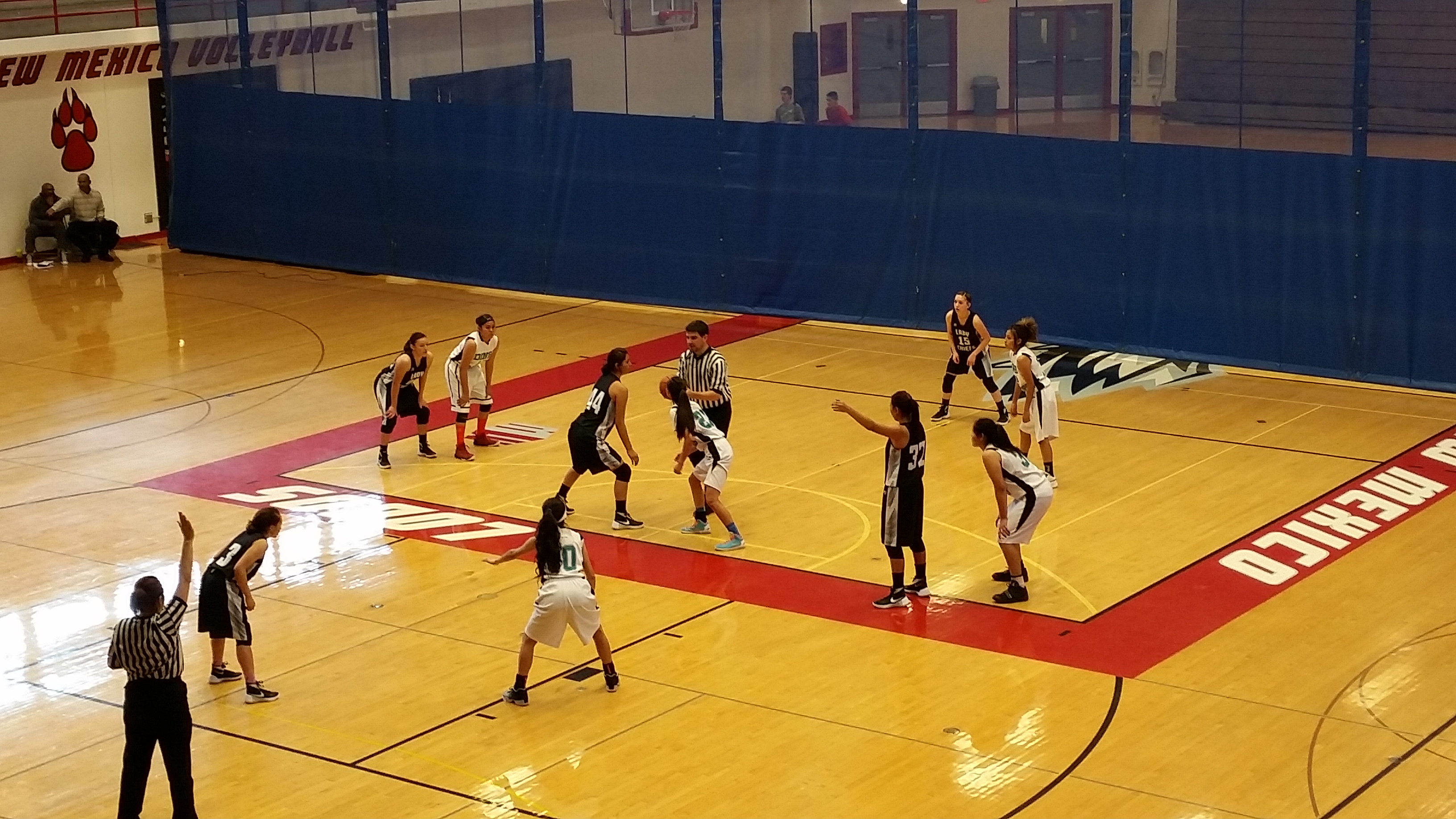 To start the 2016 New Year, our Chiefs and Lady Chiefs participated for the first time in the 5th Annual Striking Eagle Native American Invitational (SENAI) held on the University of New Mexico campus at the Johnson Center. In early January, SANAI brought together 64 Native American teams from New Mexico, Utah, and Arizona to play the great game of basketball.
The tournament consisted of ten brackets featuring boys and girls teams of high school, middle school, and elementary schools.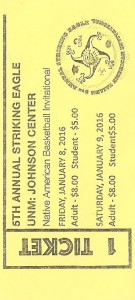 Chiefs were on the Boys Bear Bracket that included small schools like To'hajiilee, Cuba JV, Tse Ye Gai, Walatowa, Navajo Pine, Ramah, and Alamo Navajo.
For the first round of the SENAI, the Chiefs played against the Alamo Navajo Cougars and fell behind more than 25 points to Alamo Navajo who finished the game with 83 points, defeating the Chiefs who scored 56 points and ended up taking the left route of the bracket to the next opponent.
By half time of the second round, the game was tied up with both Ramah and the Chiefs at 14 points and both teams putting up a very competitive game. The final score in the second round game would see the Chiefs fall to Ramah 51 to 59 – so close!
The Chiefs completed the SENAI coming in 7th place after defeating Cuba JV 39- Chiefs 50. Way to go! The Alamo Navajo Cougars were the Champions of the Boys Bear bracket.
According to Maxpreps.com, the Chiefs are ranked last in the 2A District with Magdalena at the top of the rankings.
Lady Chiefs make local TV debut
The Lady Chiefs experienced an exciting opportunity along with participating in the SENAI. Friday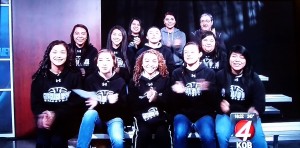 night, January 8th, Coach Chavez and the whole team did a cameo on KOB 4 Sports News with J.P. Murrieta during the New Mexico GameDay segment.
The girls were very enthusiastic about being in the studio, let alone on state-wide television. This segment included basketball highlights from local high schools to the UNM basketball teams.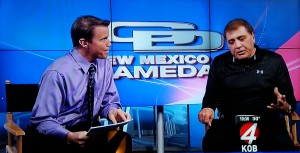 Coach Chavez sat next to J.P. Murrieta discussing the girls' aggressive basketball skills on the court, "We
like to run and push the ball-we average 62 points a game while our opponents average 28 points", Coach Chavez.
Lady Chiefs are ranked first in 2A District 3 making them the team to beat in the coming months as the basketball season moves forward.
Meeting the Alamo Navajo Lady Cougars for the first round of SENAI, the Lady Chiefs easily moved into the next round after scoring 46 points more than the Lady Cougars with final scores of Lady Chiefs 65 and Lady Cougars 19.Share on Facebook