The first State tournament game took place at the Mescalero School gymnasium Friday, March 3rd. The house was packed with Lady Chief's supporters and Pine Hill's Lady Warriors supporters. Friends, family, and fans enjoyed a competitive match between Mescalero and Pine Hill which resulted in our Lady Chiefs dominating the court by a 26 point win over the Lady Warriors; 62-36. The next match, our Lady Chiefs will face the Fort Sumner Vixens at Bernalillo High School today at 3pm.
But, this won't be the first time both teams played each other. Back at the start of this year, Lady Chiefs had a home court advantage over the Lady Vixens winning the game 50-42 in the regular season.
All Class 2A girls 2nd round basketball games will be held at Bernalillo High School in one night with the Lady Chiefs being the opener of four games. Tatum vs. Mora at 4:45 p.m., Lordsburg vs. Escalante at 6:30 p.m., and lastly, Navajo Pine vs. Logan at 8:15 p.m.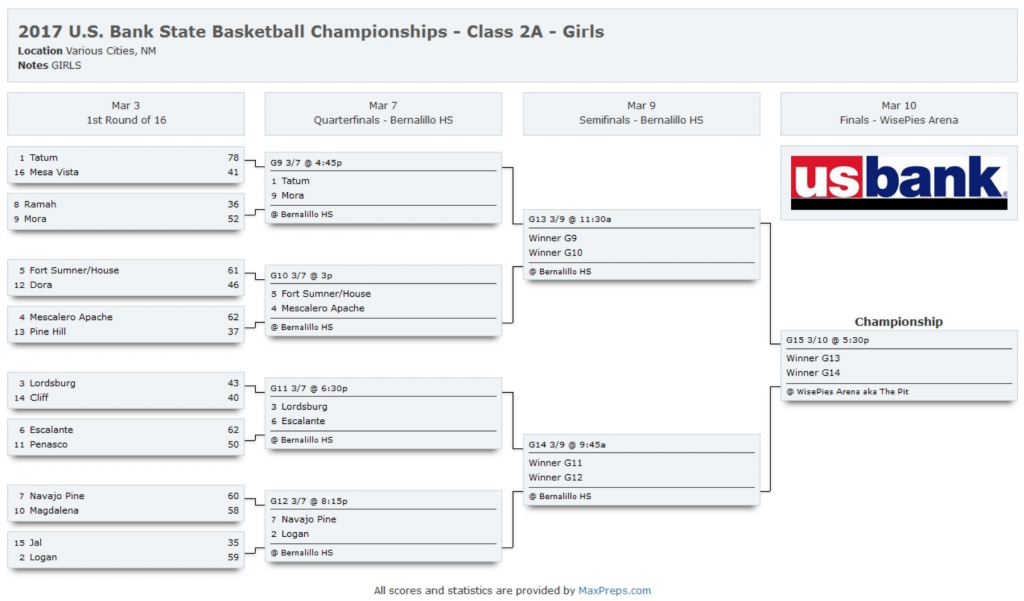 Mescalero Apache Schools will end classes early today at 12:30 p.m. in support of our Lady Chiefs making it to the Albuquerque area for State Quarterfinals. Tribal employees are also granted time off, should their hours accommodate, to attend the game. If fans can't make it to Bernalillo High School, the Inn of the Mountain Gods will be showcasing the game live at the convention center.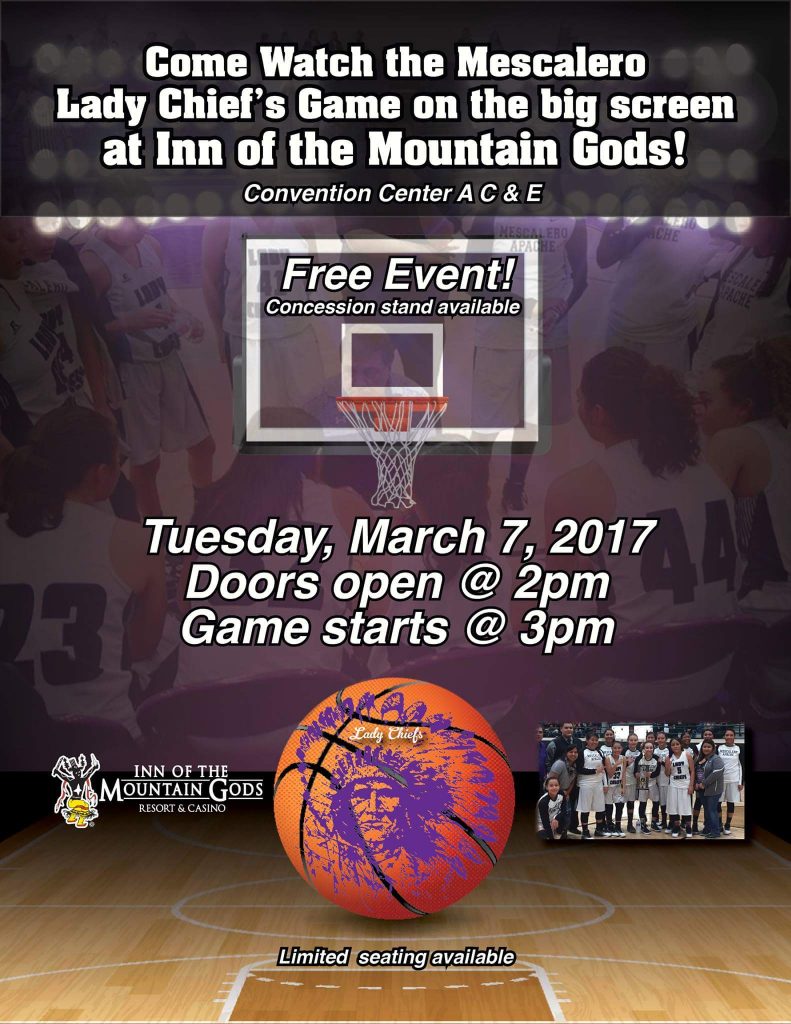 As the team began their trip yesterday from their school to hit the road to Albuquerque, all students participated in a pep-rally outside of the school to cheer on the Lady Chiefs before they loaded up the vehicles.
If you remember last year, our Lady Chiefs made it to the 2nd round, but only to stop there. Nonetheless, we as a community wish the very best for our basketball ladies and encourage all fans to show their Lady Chief Pride!
It's great to be a Chief!