Just in! Interviews and registration will be held Tuesday July 12, 9:00 to 3: 00 pm and Thursday July 14, 9:00 to 3:00 pm at Mescalero Apache School. 
The first step in launching the Apache Teacher Education program at Mescalero is now underway!
We are sitting down with Tribal members and affiliates who are interested in a career in teaching to discuss their interest in the program, the program expectations,  the cost of attendance, etc. and of course, to answer questions to the best of our ability at this early time. For those individuals who continue to be interested in this opportunity, there will be several other meetings this Summer for them to attend in order to go through eligibility, math/English testing, admissions, financial aid and registration process which we will discuss with them at MAS. At this time, we have 53 Tribal members or affiliates who have expressed an interest.
Two blocks of time have been set up at Mescalero Apache School. Interested individual must call Ms. Baeza, schedule one appointment time to start the process and appear at the MAS front desk for their appointment. Again, any Tribal member or Tribal affiliate member who is interested in becoming a teacher will need to call Ms. Baeza at 464-5020 to schedule probably at least a 30 minute appointment with Ms. Baeza's ENMU team. Classes will start August 16!
For more information please contact Ms. Baeza or James Miller at (575) 937-2873 email: jamespmiller@windstream.net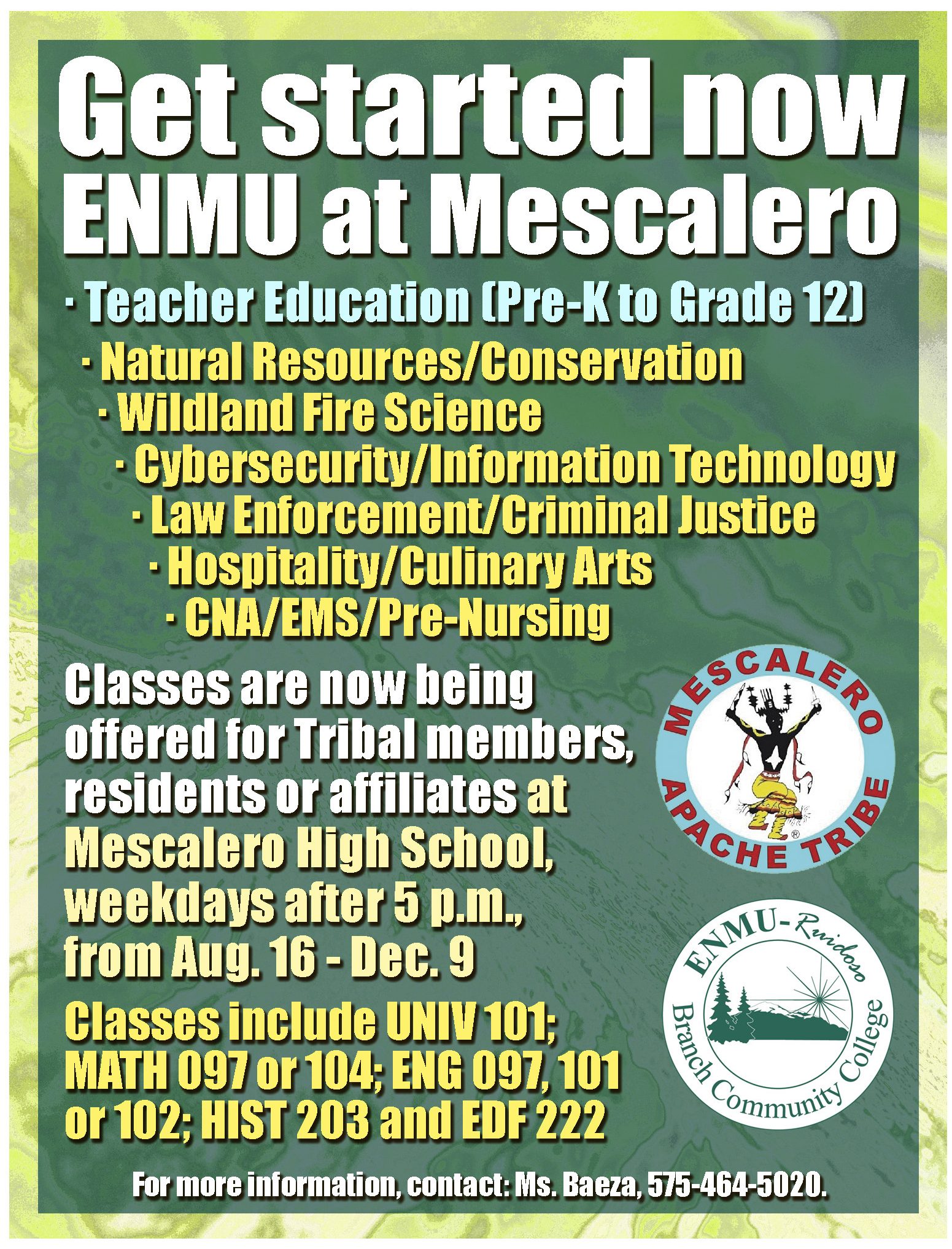 Share on Facebook